I was texted this today from Our Revolution: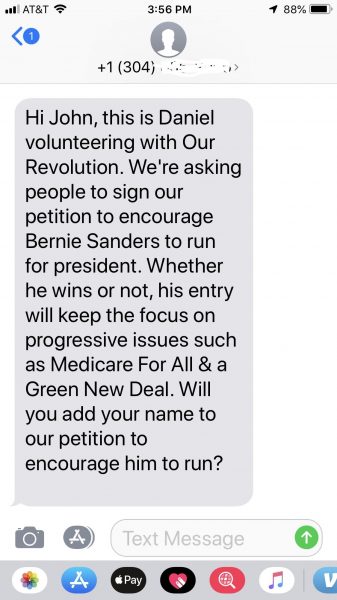 "Whether he wins or not…"
There are kids in cages and federal workers at food banks and these fucking guys STILL. DON'T. FUCKING. GET. IT.
In other news for people who are not going to win, this fucking guy:
Former West Virginia State Sen. Richard Ojeda on Friday dropped his long-shot bid for the White House.

"I don't want to see people send money to a campaign that's probably not going to get off the ground," the Democrat said in a video provided to The Intercept. In a subsequent statement posted to Facebook, Ojeda lamented how big money still dominates politics and, as such, it was difficult for him to gain traction and attention.
To recap, Richard Ojeda won a state Senate seat in WV, where every Democratic vote is sorely needed. His big issues allegedly were marijuana legalization (which would be great for this state from a revenue standpoint and to help lower our reliance on pain meds and heroin), teacher's and public employees, and blue collar issues. He promptly resigned his seat, allowing our Republican governor, Jim Justice (last seen offering the WV Capitol to Trump for his SOTU), to appoint… a coal lobbyist to his seat. Oh, and btw- the Republican led WV senate is now debating marijuana legislation (trying to kill it by passing it off to localities) and introduced a massive education bill aimed at… union busting and making teacher strike's illegal.
So, yeah.