Ambassador John Bolton, the Assistant to the President – National Security Advisor (APNSA) and the Frank Burns of American national security professionals, is also a master of operational security!
My eagle-eyed colleague spotted on Bolton's notepad what sure looks like:

"Afghanistan—>welcome the talks.
5,000 troops to Colombia" pic.twitter.com/Al4mCGJIfU

— Ned Price (@nedprice) January 28, 2019
For those that can't quite make that out: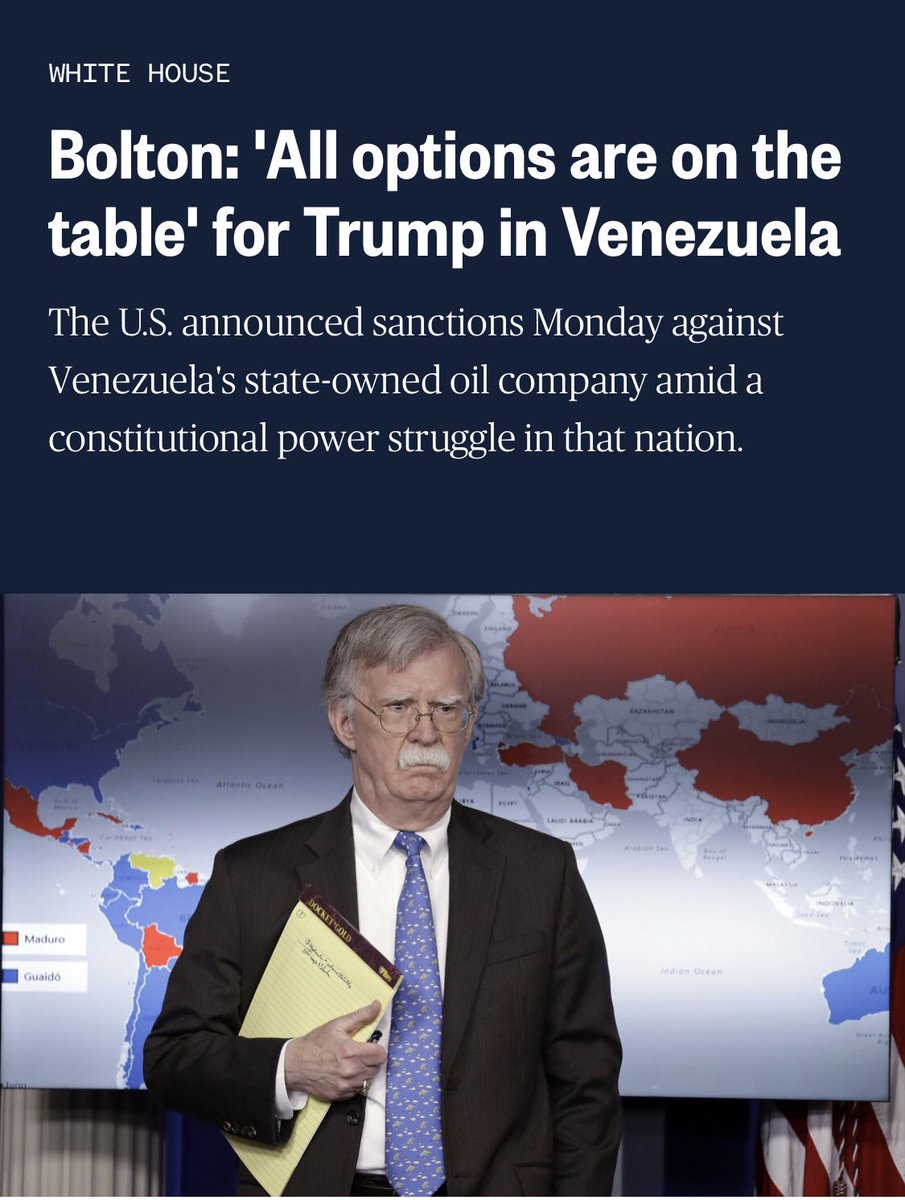 And now the close up!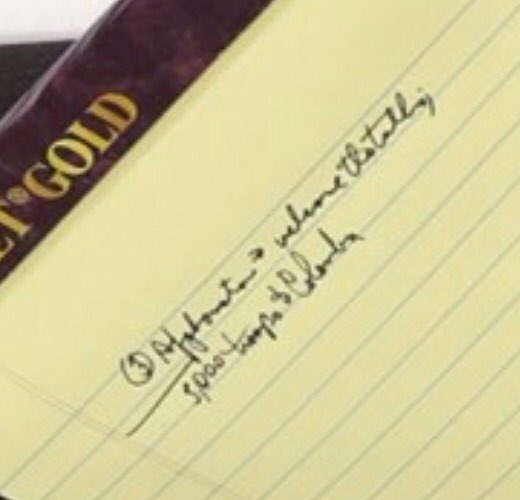 That says:
3) Afghanistan -> welcome the talks; 5,000 troops to Colombia
Nothing like the element of surprise when violating the War Powers Act!
Bolton has to be one of the absolutely stupidest national security professionals ever. Anyone want some action on whether he was one of the 30 people that were denied a clearance by the professional adjudicators and then granted one by Carl Kline, just like Jared Kushner was? He makes Alcibiades pushing the Athenian government to invade Sicily look like a military genius fusion of Pericles, Julius Caesar, Sun Tzu, and Clausewitz! And I don't want to hear from you Jomini fan boys in the comments either! Keep it to yourselves you freaks!
Open thread!