I won't share the temperature range we experienced today for fear of being pelted with ice-encased snowballs by commenters living through polar vortex conditions. But by our standards, it's chilly. Maybe that's why this lazy fellow was reluctant to get out of bed this morning: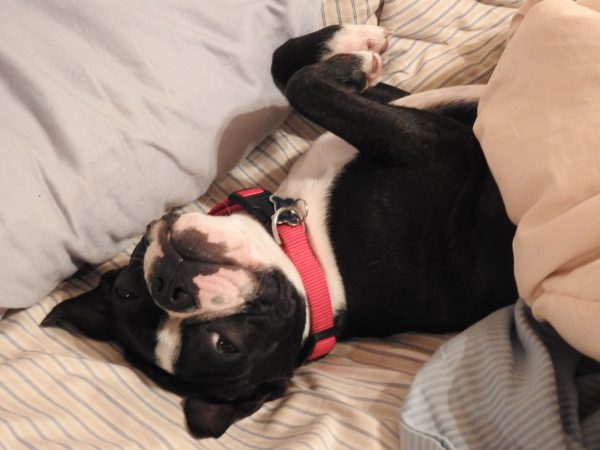 We don't put clothing on our dogs. Maybe in some climates, it's necessary. But I've always thought it would injure the dignity of an animal to clothe it.
Now I'm rethinking that. Perhaps my scorn for pet dress-up was due to the fact that, until recently, I've always had largish dogs. Daisy doesn't seem cold in the least, but poor little Badger really does act like he needs a sweater.
Open thread!