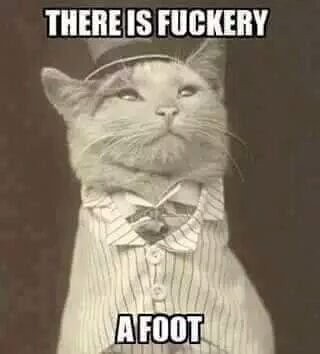 I'm not here to pick a fight with BettyC, but I have some questions regarding this breaking news about Governor Northam. This isn't a defense of him, of the picture in the yearbook, but I have some questions that are concerning me.
1) Is that him in that picture, if not who is it, and/or is it something that was put on his page by the yearbook staff?
2) Why didn't his own in house oppo team turn this up when doing their own pre candidacy oppo review.
3) Why didn't Perriello's or Gardner's oppo teams turn this up?
4) Is this in any other copies of the yearbook?
5) Who tipped off Big League Politics?
6) If this is him, when is he resigning?
I'm especially interested in questions 2, 3, 4, and 5. Every candidate or, really, potential candidate has their opposition research team (oppo) do as deep a dive as can be done on themselves to ensure there are no gotcha surprises either during the campaign or, should the candidate be successful, once in office. Governor Northam has held elected office for twelve years. So why didn't his own internal oppo review, let alone the oppo researchers working for Tom Perriello or Corey Gardner, his Democratic primary opponent and Republican general election opponent respectively, find this? Given that Gardner ran on a fusion neo-Confederate/Trumpist platform, you'd think his team would have been looking for anything to help immunize him against the accurate charges being made about his own character. Moreover, why didn't the oppo researchers of any of Northam's other opponents ever find this starting with his first run for office in 2007?
I'd also like to know if there are any other copies of this yearbook that have survived until 2019. And, if so, is this picture on his page in these other copies. Or did either the person who tipped off Big League Politics or someone at Big League Politics doctor the copy that The Virginia Pilot and The Washington Post are reporting on? And that leads to the question of who the person was who tipped off Big League Politics?
I'm not in any way suggesting this isn't bad. Nor that if it turns out that this is, indeed, Northam's page and that is Northam in the picture, either in black face or in the Klan outfit, he should try to brazen this out. If he's either of the two men in the picture, he's got to go. But I find the timing curious, given the past 48 hours where Republican officials, elites and notables within the conservative movement that controls the Republican Party, and conservative news and other conservative media outlets have attempted to paint Northam as a baby killer, proponent and supporter of infanticide. Since that largely hasn't worked, I find it interesting that this would drop right now. Especially as it isn't going to bring a Republican into the Virginia governor's mansion. Rather, Northam would be back filled by Lieutenant Governor Justin Fairfax. Who is more progressive, is African-American, and isn't having any of the Virginia GOP's neo-Confederate bullshit.
Updated at 6:30 PM EDT
Here's Northam's statement. So that answers question #1 and makes question #4 moot. It'll be interesting to see if he can survive this or if he eventually resigns.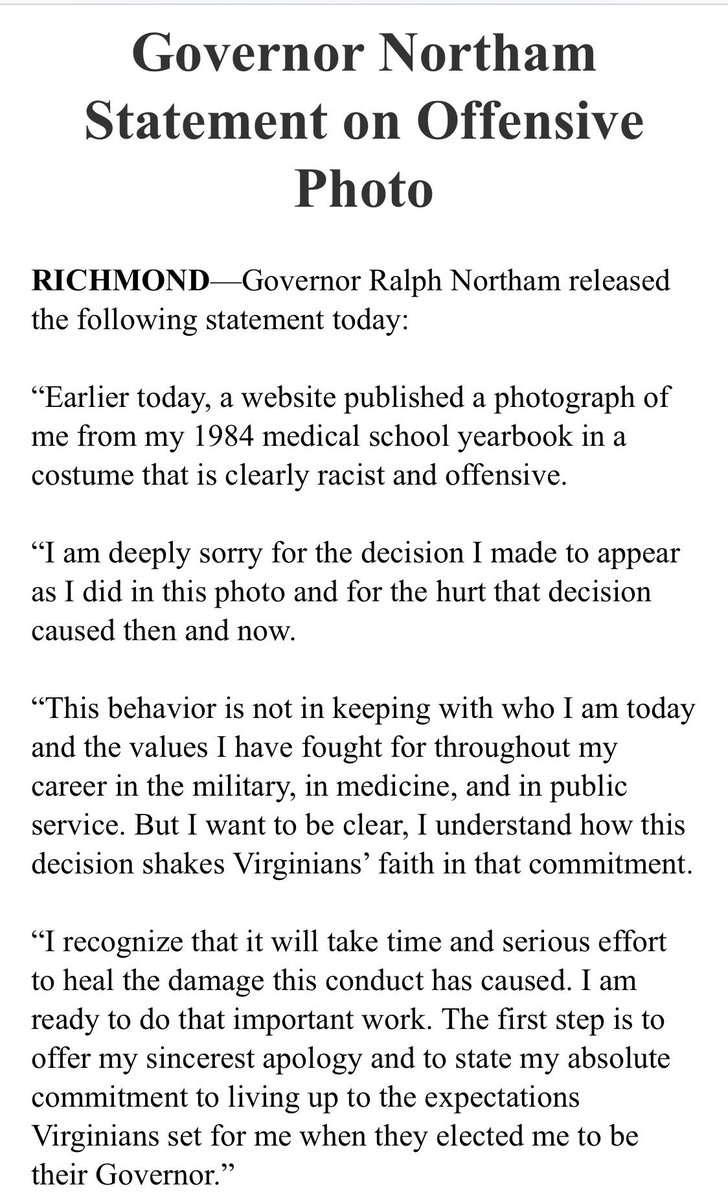 Update 2 at 11:00 PM EDT
Governor Northam is calling a press conference tomorrow morning.

— Ben Tribbett (@notlarrysabato) February 2, 2019
I expect he'll be resigning tomorrow morning.
Open thread!