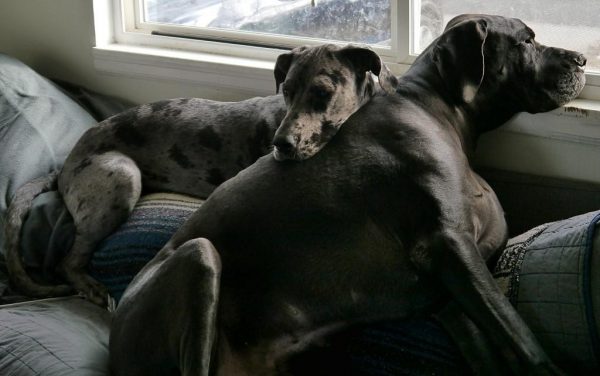 I'm swimming under a pile of work, but that's doesn't bother these two. Bixby makes the best pillow. I have several recipes to share, most recently two versions of shortbread cookies: Tahini and Coconut. Dairy free for a friend. The coconut were definitely my favorite.
If the week is quiet, Thursday or Friday I'll put up a recipe post. I've been adapting some of my older dinner menus for the Instant Pots.
Also, I have a new author/book for Sunday, so there'll be a writing/author thread. Hope our writers will update us on their endeavors.
Here's a quiet open thread before the garbage of tonight. Which I will be avoiding.