Here's Badger hanging out on the Lido Deck: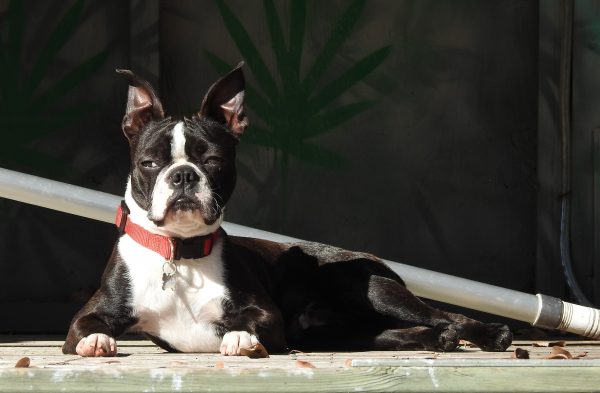 (This is a rerun if you follow me on Twitter — sorry!)
In the links worth sharing department, here's a disturbing piece in the March edition of The Atlantic by Franklin Foer:
Russian-Style Kleptocracy Is Infiltrating America
When the U.S.S.R. collapsed, Washington bet on the global spread of democratic capitalist values—and lost.
Turns out the high dollar real estate and development business as engaged in by the Trump crime cartel is the perfect vehicle for global money laundering. How conveeeeeeeenient!
Speaking of convenient, The Post has a story up about how Trump used undocumented immigrant labor to build his Jersey golf resort:
'My whole town practically lived there': From Costa Rica to New Jersey, a pipeline of illegal workers for Trump goes back years
It's not new; we knew Trump imported laborers from Poland to work on NYC projects. I think The Times even ran a story about it in the run-up to the election between deep dives into Hillary Clinton's email problem. But it's worth a read.
The WaPo story also reveals that Trump wants to start a family cemetery at his Jersey golf club, which I hadn't heard before. Again, convenient!
Open thread!