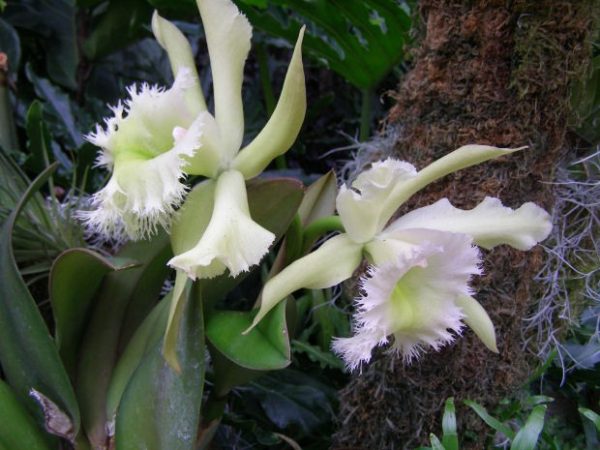 .
I'm not saying the orchid growers make a point of holding their shows in the winter — plants bloom when they bloom — but at least it gives us some color to enjoy! Beloved commentor & ace photographer Ozark Hillbilly went to the Missouri Botanical Garden Orchid Show:
I got enough nice pics for 4 or 5 Garden posts. And no, I don't know the names of any of them. Consider yourselves lucky that a plaque found its way into a few photos. ;-)

I'll get you the seed post I promised you next week. I just thought folks could use a little pick-me-up in this dreary 1st week of February.
***********
Speaking of spring planning… I ordered my tomato plants this week, on the theory that at least their mid-May arrival would require me to leave the house, which it seemed distinctly possible would otherwise never happen again. Fourteen different varieties from Laurel's Heirloom Tomatoes, and six from Territorial Seeds (the Spousal Unit is extremely fond of the hybrid Chocolate Sprinkles cherry). Last year we didn't get but a handful of tomatoes all summer, even with half again as many plants; after raining all through June, the temps in July & August held over 90F even at night, so there were *tons* of yellow blossoms and NO fruit set. That happens again this year, I may finally get discouraged enough to give up and just patronize the local farmers market.

What's going on in your garden planning, this week?