President Trump will support a sweeping budget and border compromise and declare a national emergency at the same time, Senate Majority Leader Mitch McConnell (R-Ky.) said Thursday.
McConnell has already signaled he'll support Trump's move.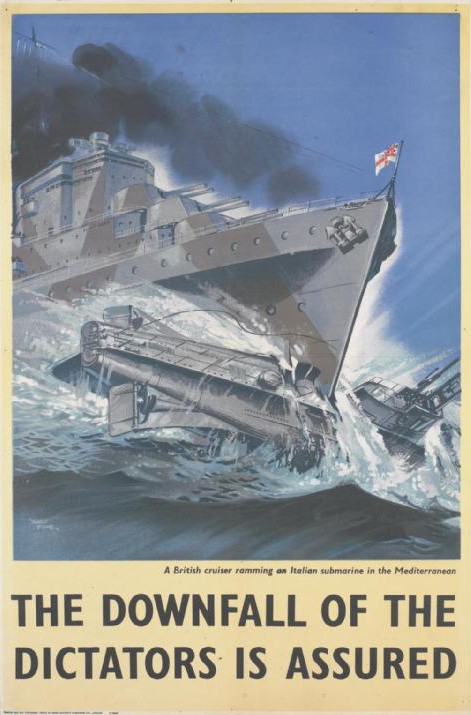 Until its members prove otherwise, the Republican Party is all-in on government by executive fiat, better known as a dictatorship. We appear to be at gut-check time for American democracy.
I'm sure I and/or other FPers will be posting more as events advance. I can say for my part I've never feared more for our polity.
PS:  Alternate image:

Image: The Downfall of the Dictators is Assured — British propaganda poster betw. 1939 and 1945.
Alternate image: Painting of the USS Dictator — a monitor at war with America's home-grown traitors in 1864 and 1865