????? AVAILABLE FOR ADOPTION ?????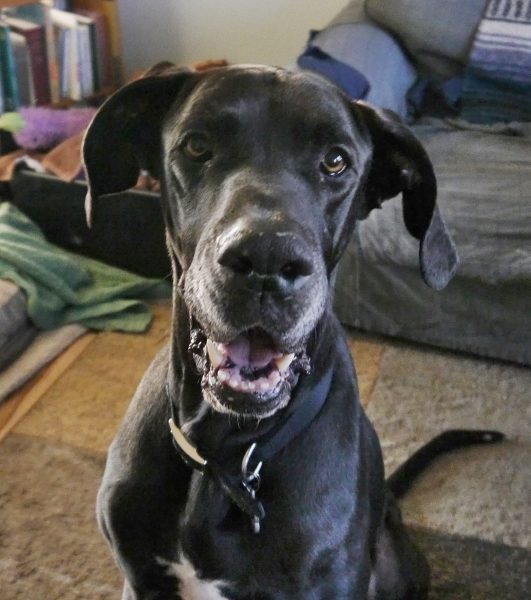 Who's a good boy?
Can you believe he's the same dog from a week ago?
He had his vet visit yesterday and his bloodwork came back today. He's a-okay! And we are all guessing he's about four. For what he's been through, he's a very healthy 100 lbs.
The past week has brought to light many things, and first and foremost, before he was neglected, Baby was definitely loved.  There's a full update and more photos here.
With all that, I must tell you he is ready for adoption, so spread the word. There were a few people interested but they have not followed through. And unfortunately, we will have to explore long term foster or sending him to Big Bones rescue if we can't find him a family soon. Now that he is stable, I have a few more days in me, but then I need to get my family back to normal.
I don't know about you, but I could use a politics-free open thread.