You know which bullshit I'm talking about.
I'm a little more aggro than normal right now because the expert consultant we've hired is being mad condescending, and I definitely don't have it in me to read more about… this bullshit.
Some folks have been asking how Samwise is adjusting: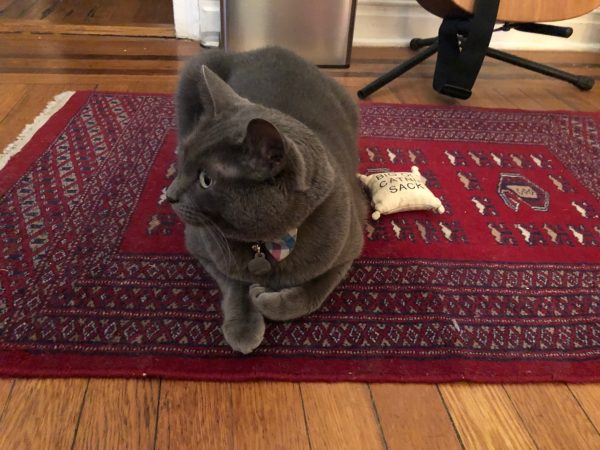 Would that we all could be so well-adjusted.
Open thread!