This guy!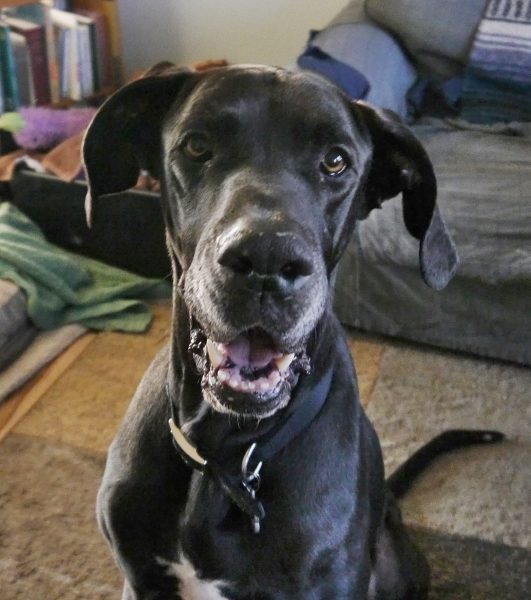 Baby won the lottery. Great family. Kids. Another dog. Work at home folks. Did all the right things while meeting him. Then I let them meet Scout – because he's going to look a lot like Scout when he's back in shape.
THEN I had them meet Bixby, just so I could say, no he won't be that big. LOL  Bixby is a total kid magnet.
Baby jumped in the car, didn't even look back to say goodbye. I'm okay with that.
Thanks to all of you who offered financial support! And emotional support.  Meant the world as we went through this difficult and chaotic week. And it turns out Baby's anonymous vet bill donor is his new mom. So I know it's going to work out great.