There's a mandarin duck in Central Park that's become something of a local celebrity. Nobody knows where it came from. I'd been hoping to see it before it molted. Today was a nice day, sunny if cold, so I decided to go for a stroll in the park. Twitter said that the duck had been seen at the pond in the southeast, so I took the train uptown a bit and ambled my way down there.
I wasn't really expecting to see it, but I ended up just a few feet away: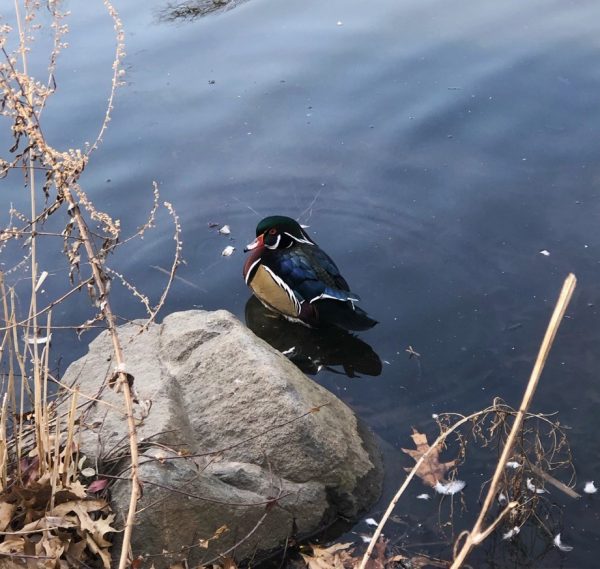 So that was a nice surprise. Mostly, though, I'm just excited that I get to write a pretty-bird post of my own…
Yeah, you folks are right, that's a wood duck. Looks like I missed the real thing by about fifty feet and twenty minutes. Still pretty. Open thread!