Spent the better part of the day at the PVSEC getting Lily's treatment (now every six weeks). Lily was, as always, perfect on the ride up and an angel while waiting: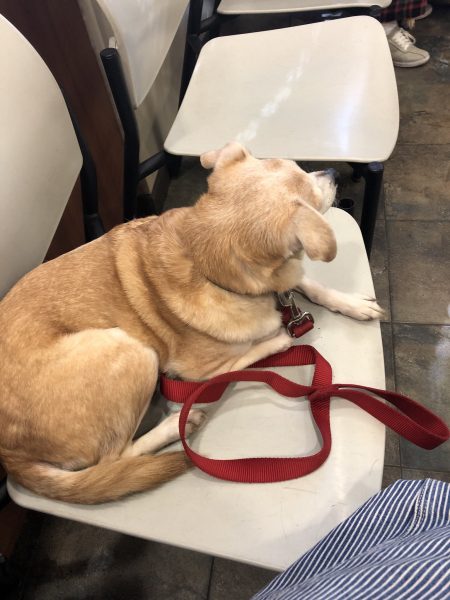 The vet techs and doctors sent me this picture from the back room to give me an inside look of the bow selection process: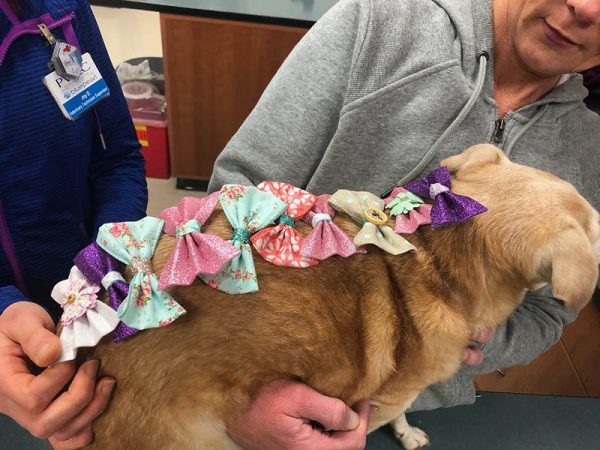 As hoped, she was given an excellent report, is doing very well, and we go back in six weeks. She ended up with two bows since it is going to be six weeks: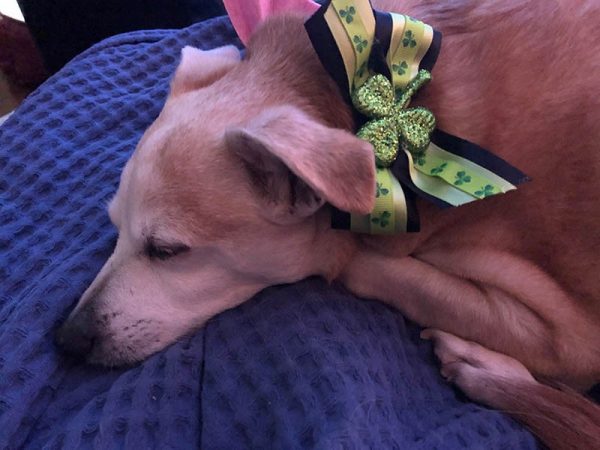 Doc says she has put on a little weight, but you know how it is in the winter.