Yesterday, the White House budget was released. Health care and health financing made up quite a bit of the document. There are tons of little details. One of which was sussed out by Larry Leavitt:
President Trump's budget proposes to eliminate zero premium plans in the federal ACA exchange.

Millions of people currently have access to zero premium plans using their federal subsidies.https://t.co/wLD2uIvjgi pic.twitter.com/Ds6nq0BIMz

— Larry Levitt (@larry_levitt) March 11, 2019
I saw this tweet and I hit my head on my desk. I was in the process of submitting a manuscript on precisely the enrollment impact of a zero premium plan offering. I can't be more specific as I can't scoop myself.
I do want to make one point though, it is a geographic point. The counties that are most likely to offer a zero premium plan to most/all adult buyers (At least a $350 gap between benchmark and a Metal plan for a single 40 year old non-smoker ) are in Trump voting states. Eyeballing it even further, most of those counties are likely to be Trump voting counties.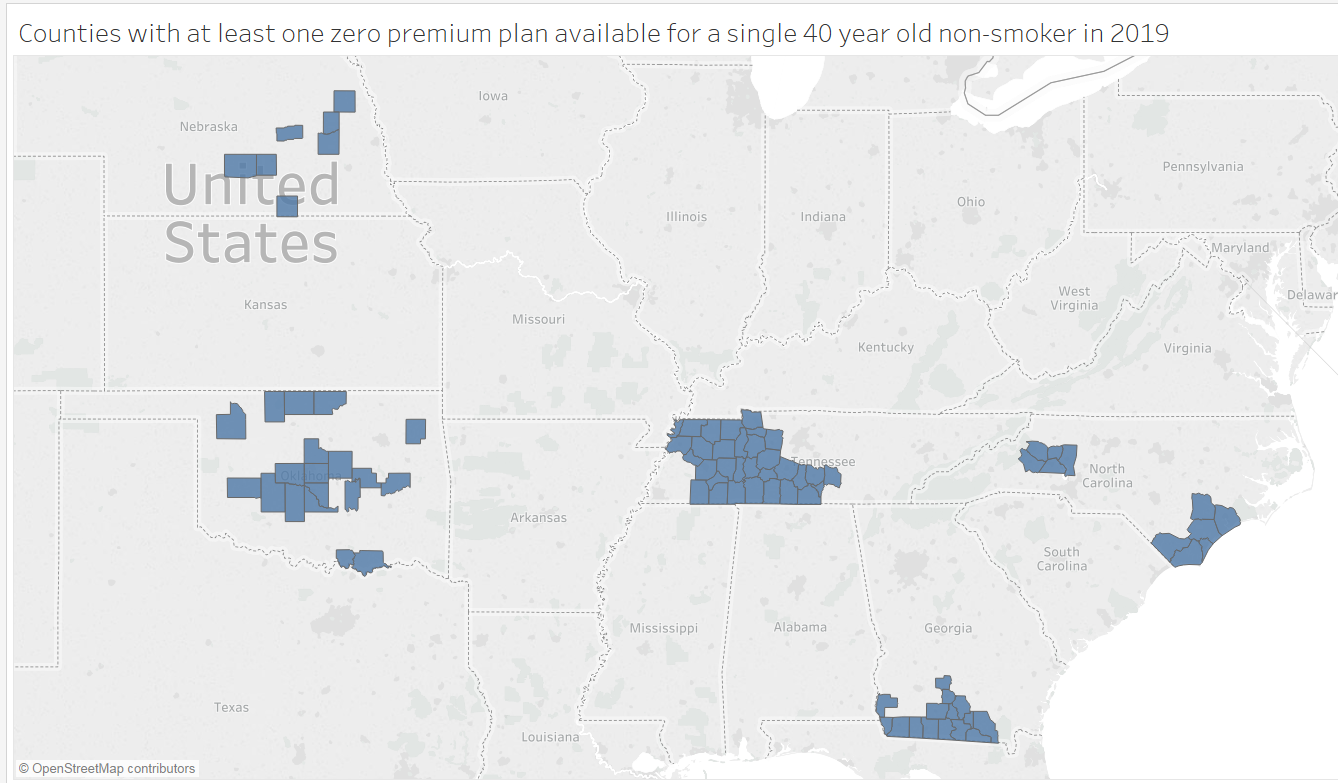 This makes sense. Big premium spreads are likely in monopoly counties. Big spreads are likely in states that did not expand Medicaid. Big spreads are likely in rural areas. All of those correlate fairly well with Trump voting regions. And this policy will kick them in the butt.
Trump's actual health policy has been to shovel a ton of new money to the 100-400% FPL populations while trying to squeeze the Medicaid population and budget. This policy preference would take some money out of counties that are likely to vote for him in 2020. It is an interesting quirk of the plan.