Here's a tricolored heron with its breakfast: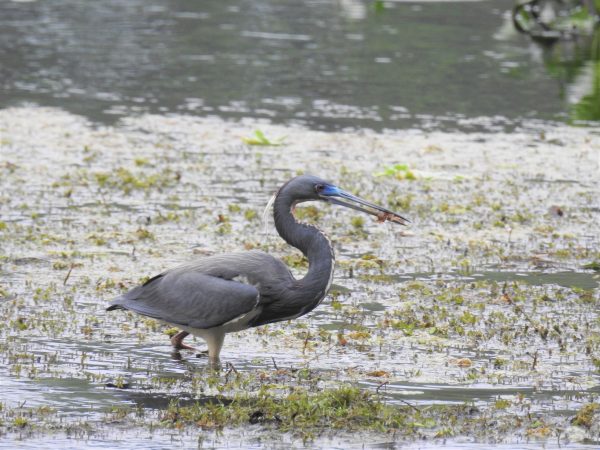 I think the luckless critter that was on the menu is a frog; my husband suspects it's a crawdad.
Fun facts about tricolored herons: the male builds a rough frame for the nest, and the female does the trim work, adding smaller sticks, grass, etc. IIRC, the plumage is the same for both sexes. The blue skin around the bill means he or she is ready for romance!
Open thread!