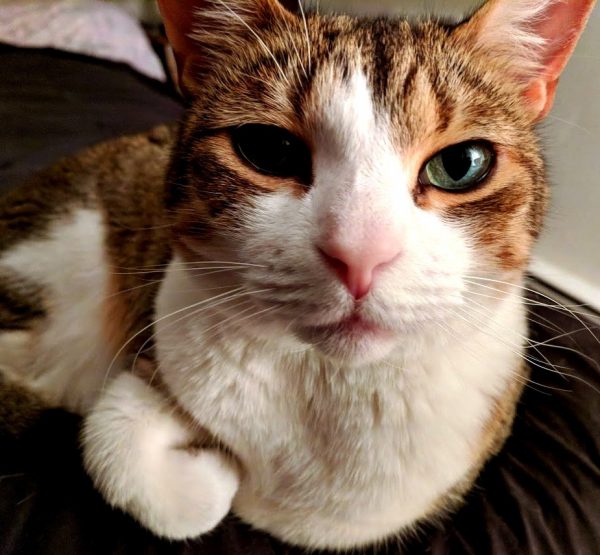 A month ago someone decided that not only was I the Balloon Juice backup food goddess, but that I'm also the back up crazy cat lady too! I'm not sure if we're breaking glass ceilings with this or erecting new ones. Anyhow, one of the cats that need some assistance was named Grace. Momsense emailed me and asked if I'd put a bleg up asking if someone would adopt her. And very quickly along came a commenter using the name Black Onion. Yesterday he emailed and asked if I'd post an update about how Grace is getting on.
It's been one month since I took Grace in after her owner passed away. Momsense and I met for the hand off, which went smoothly. She was very kind, and I was happy to help. Grace was affectionate from the moment we met. I had concerns that Jose (the black cat) might not take kindly to a new roommate since his sister Chloe passed away 4 years ago. I kept Grace in the bedroom for two weeks with her own food, water and litter box. She hid nonetheless, mostly under the bed. She was very jumpy, as this was a new space and new humans to be around. Eventually she would not scamper away when I stood up, or entered the room.

A few times a week I would swap them out so they would get used to each other's scents. I let them meet for 10 minutes at a time until I was able to be home a weekend so I could open the doors wide and let them mingle with me nearby. There was a little hissing a few times, but that was just fear. Only once did they get into a tussle, and stopped at my raised voice. Now they have cleaned each other and share the same food and water without much incident.

Over the course of the month she has become the most loving and affectionate cat I have ever met. She will grab my hand with her claw, and pull my hand over to pet her. She'll bite my finger, but never break the skin. Just to grab onto it and pull. She is such a beautiful and sweet cat, and I am so lucky to have her, as terrible as the circumstances were. I'm glad I saw the post about her and offered. She's made my life better. Hopefully hers is okay too.
And where would we be without some pictures of Grace, not at Balloon Juice that's for sure! So here they are. Several will be after the jump. Black Onion was worried he'd sent to many. I told him in my reply email:
Dude, it's Balloon Juice, there's no such thing as too many pet pictures. I'm sure if someone sent one of us a bunch of pictures of their pet Komodo dragon and we posted it, we'd get 200 hundred comments exclaiming what an exceptionally good killing machine that pet is.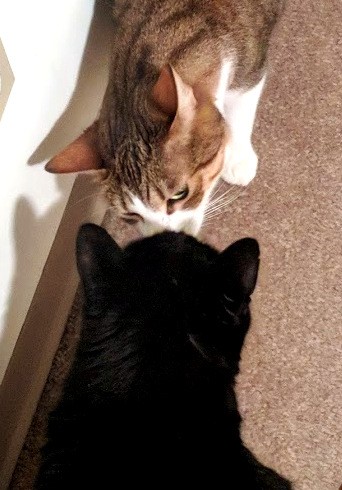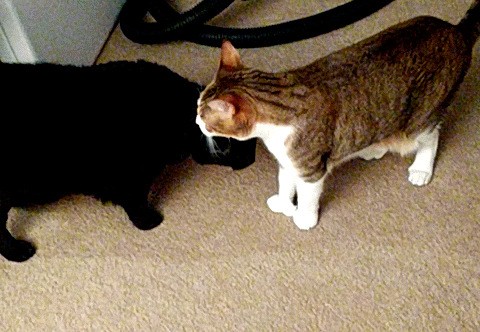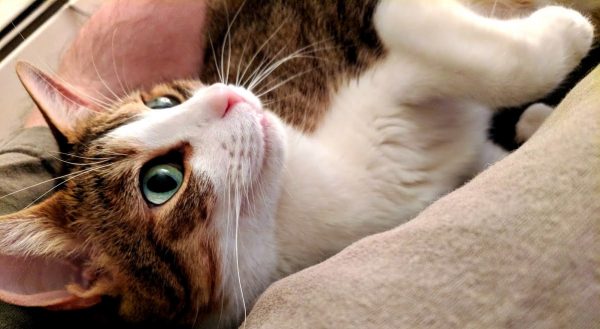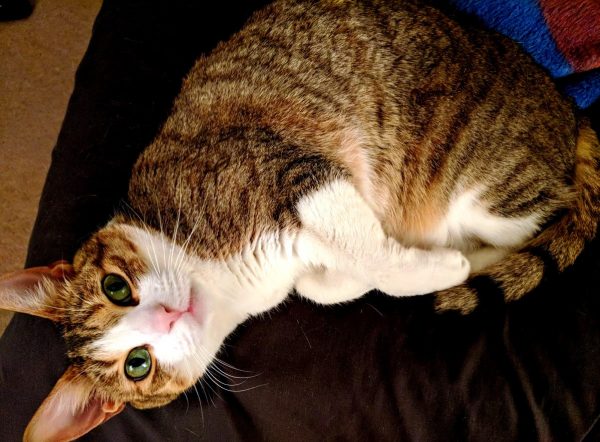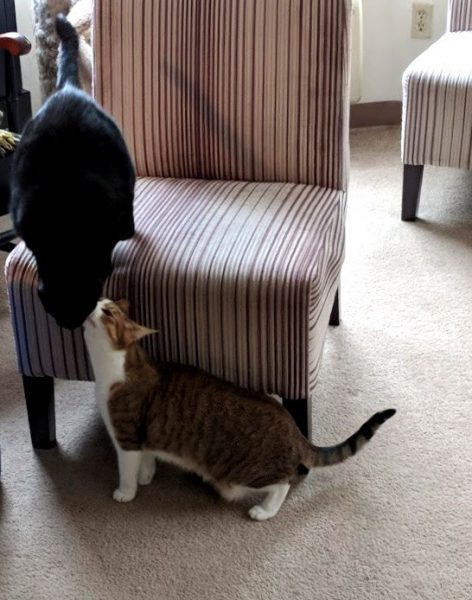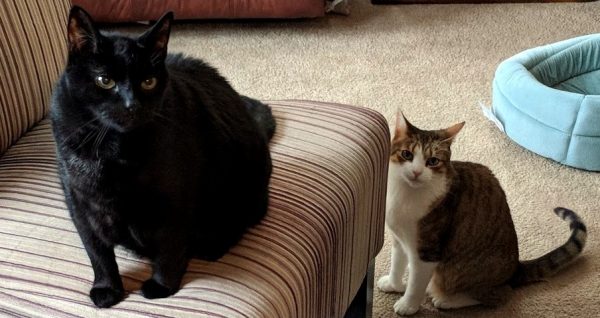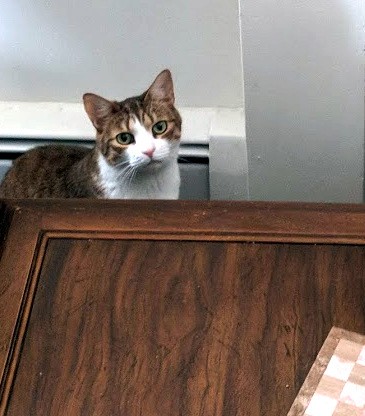 For those who want to keep up with Grace's and Jose's adventures, here's the link to Black Onion's Tumblr account.
Open thread!