I love gorillas. And they seem to really like this guy.
As promised, some pet pictures. Tonight from geg6:
The new kitty, Cleo, is doing well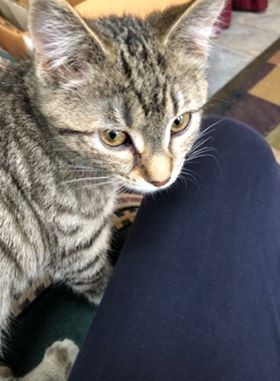 A little Lovey: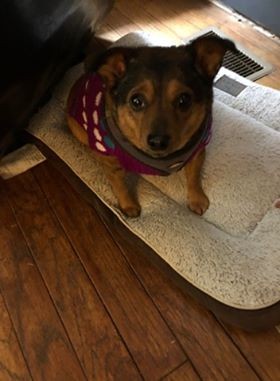 No family resemblance at all with Thurston, LOL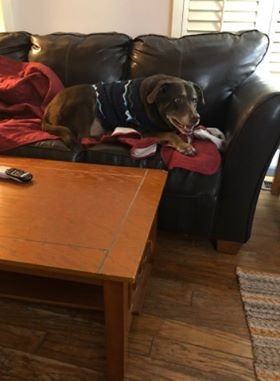 And Koda is looking good, hogging the couch!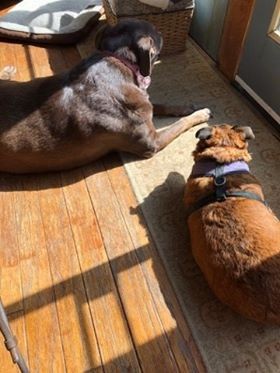 Soaking up some rays!
Thanks to everyone who sent me pet photos. Keep 'em coming, along with any fun or good news stories you'd like me to highlight.
And now for some news – Sunday we'll have a writing chat, our own WereBear has written up something to share and we can all catch up on where we are at on projects. See you there – 12:30edt/11:30cdt/10:30mdt and 9:30pdt.
Non-political open thread.  Be kind.