Some pictures from the ride down: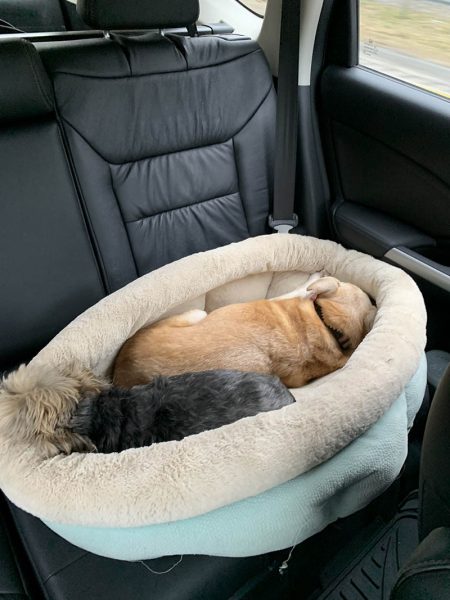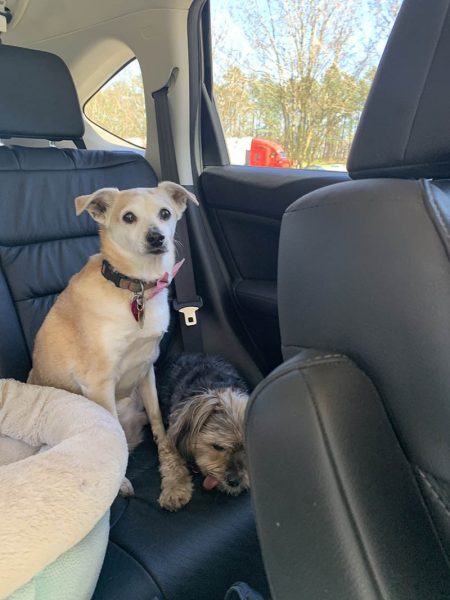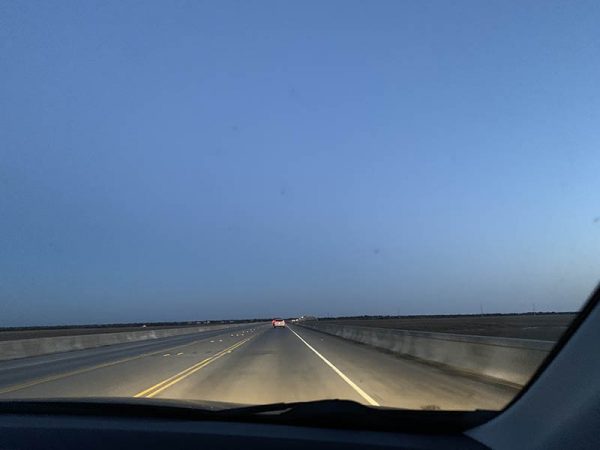 And of course a bonus shot of Sam: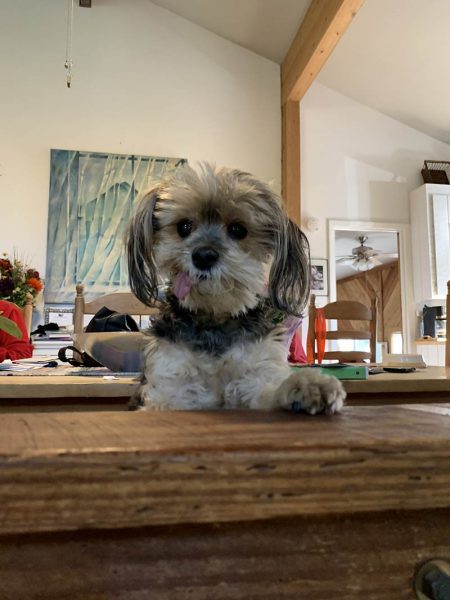 The house we are staying in is my cousin Jody's, and she has spectacular taste in furniture- lots of antiques everywhere. It's weird- even though we are a block from the beach, we are surrounded by live oaks and foliage, but get a surprising amount of sun.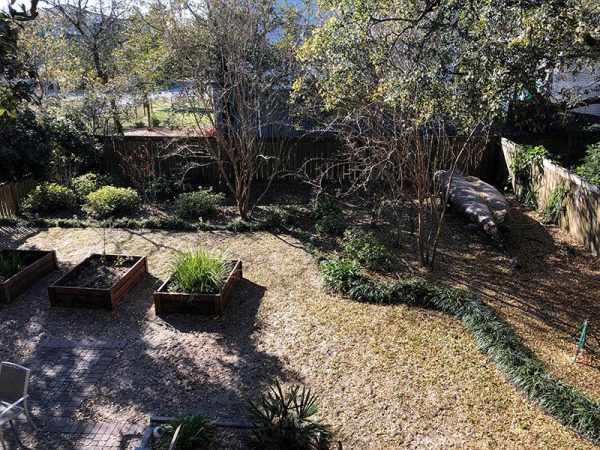 And the master bedroom is up internal stairs and you look down into the kitchen, dining room, and living room: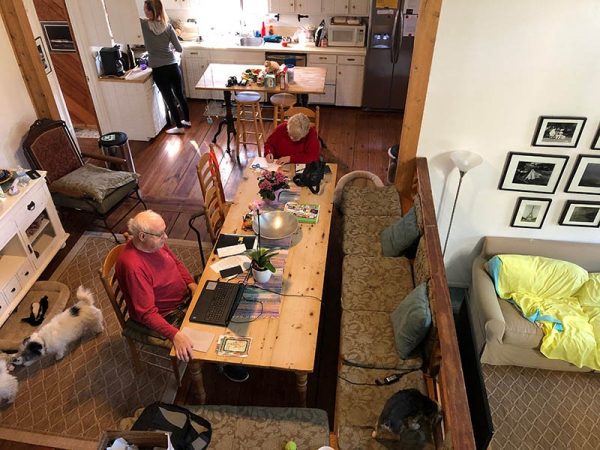 Also, Gerald is watching Thurston and Rosie and Steve, and I received this report: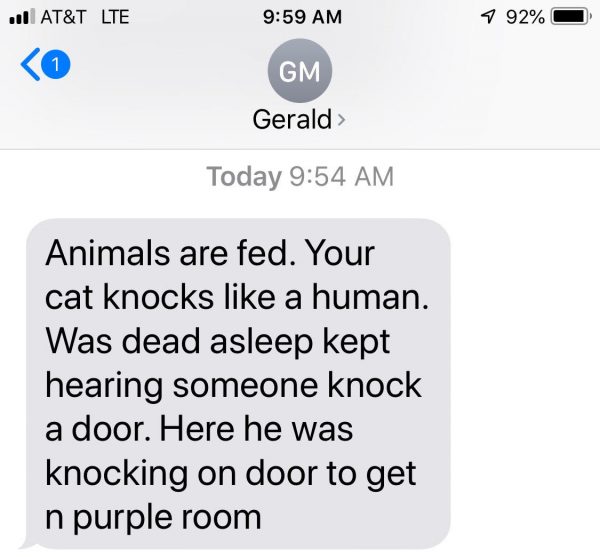 Welcome to my world, Gerald.