For obvious reasons, this just about did me in:
Here's a quick pic of mine. THEY DO NOT LIVE IN THE HOUSE, LOL.  But they have started laying eggs again, so you know spring is really here.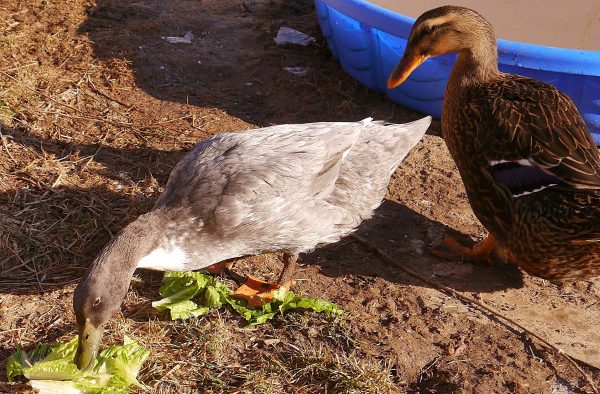 It is so difficult to get photos of them. They HATE when I aim a camera or phone at them. But here are few more.
I will tell you that a single duck is a recipe for trouble. They need to be in at least pairs. And for those wondering, a spoiled duck could very well live 8-10 years. I hope Kylie and Snowflake have as many as possible.
Open thread.