I've had a busy day that included eating at a "butter bar restaurant". Bella La Crema had amazing food and the cutest decor. I'm sure no calories were involved. I'm actually attending a baking class there next week. There will be copious amounts of butter involved, I've been promised.
I'm not really sure if it was a crazy news day, but we could probably still use a nice, quiet thread to talk about the good things in life.
Besides, I have pet pictures and I'm going to use them.
Here is Watson, beloved companion to commenter Marigold: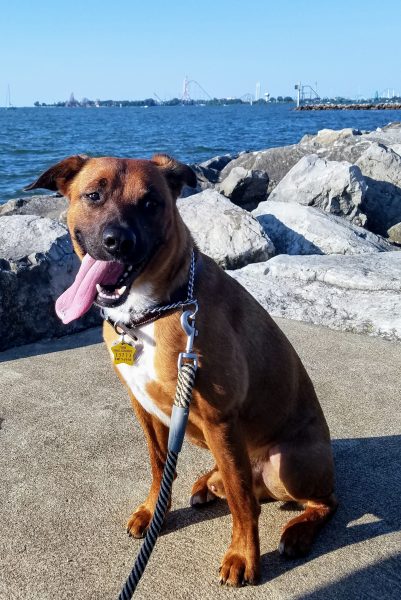 This is Watson. He wants to be a good boy. Champion cuddle-bug and lover of all things ball, he is also the first dog I've ever had who could open my kitchen cabinets and dishwasher. But I think we're coming to an understanding after a year.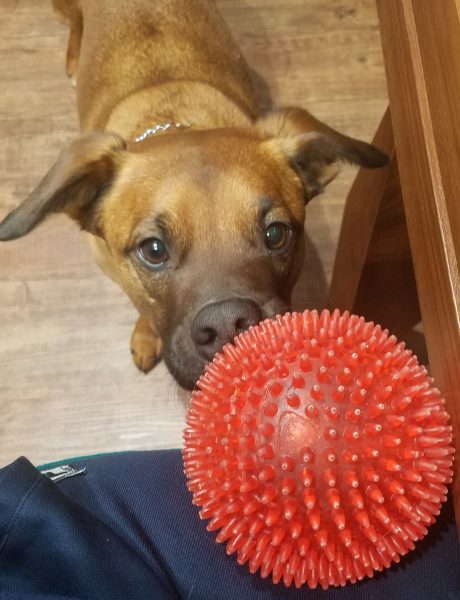 Who could resist that face?
Non-politics open thread.