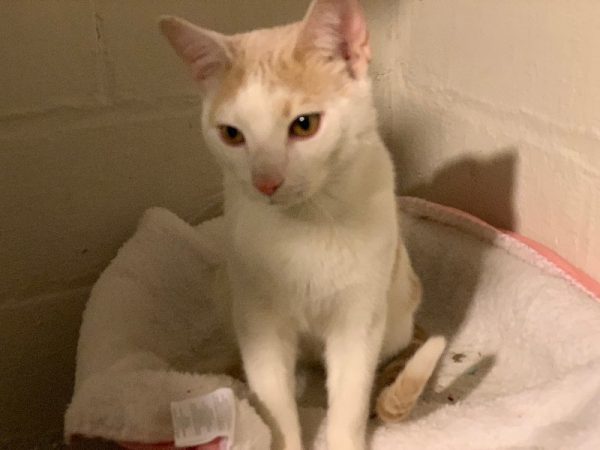 From commentor & rescue angel Debit:
When I got home tonight, I saw two boys attempting to climb a tree in the park across the alley. Then I heard them calling "kitty kitty." Then they saw me and asked if I was missing a cat. I was not.

I lured this little guy out the tree and brought him inside where he wolfed down a can of wet food and most of a bowl of dry. He looks about 6 month old, is probably not fixed and is the sweetest little lovebug. And with a household already full of pets I can't keep him.

I have a call in to the local Humane Society to set up an appointment to surrender him, but if a local is looking for a cat I'd rather go that route.

He is such a sweetheart and was flirting like mad when he was in the tree, slow blinking back at me and me and rubbing his entire body along each branch.

I hope someone here can give him a home. Please, before my daughter convinces me that six cats is not madness.
Leave a comment below, or email me at AnneLaurie (dot) bj (at) gmail (dot) com, and I'll forward your message to Debit.