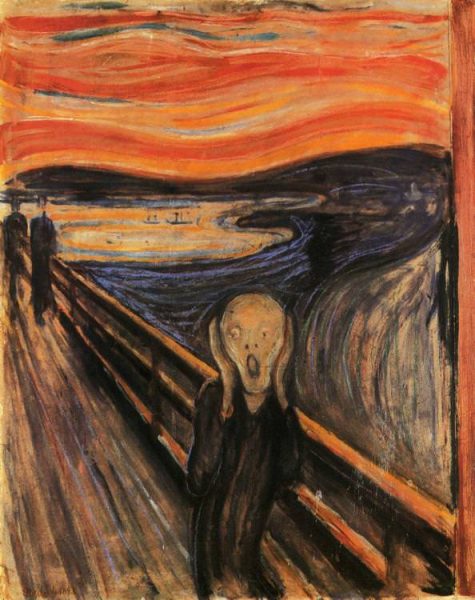 Remember when the Beto boom first got underway a while back, and, like clockwork, Sanders supporters swarmed out of the woodwork to hammer the former Texas congressman as a neo-con stooge? Remember when mostly the same cast of characters launched the "Kamala is a cop" attacks?
Those criticisms had a coordinated feel to them. They originated from Sanders supporters, and sure enough, when Sanders announced he was running, some of those same folks took on significant roles in his campaign. Maybe that telegraphs another scorched-earth strategy in the Democratic primary, though Sanders vows he'll play nice.
I've been thinking about what this means for primary beyond Sanders. I'll re-state my bias up front: Sanders is a special case, a cuckoo chick hatched in the Democratic Party nest who squawks the loudest and attempts to eject the other eggs when the parent birds turn their backs.
But I worry that the same brand of factionalism has infected politics more broadly. I am concerned that the disinformation and coordinated attacks that were amplified to smear Clinton in 2016 and O'Rourke and Harris more recently are now a permanent feature of our politics.
Buttigieg has been in the barrel lately. Some of that comes from the Sanders people, but not all. Some of it seems to be an organic reaction to the media attention Buttigieg has received, rooted in genuine disagreement with his approach. His record, writing, campaign speeches, etc., should be scrutinized and criticized where warranted. But IMO, a lot of the criticism, especially on Twitter, is drive-by bullshit, cherry-picked to make Buttigieg look bad while material from the same sources is ignored because it doesn't support the reader/listener's agenda.
Joe Biden is likewise coming in for a ton of criticism lately. He was the subject of recent articles about his Senate record (treatment of Anita Hill, lead role in the crime bill, bankruptcy legislation, etc.) plus an account from Lucy Flores, who says she was on the receiving end of creepy behavior. Biden's spokesman blames right-wing trolls for smearing Biden, and the usual suspects are hypocritically making hay of the controversy despite being supporters of the grotesque groper in the White House.
It's not all wingnuts, though. Folks have been pointing out that Flores is a Sanders operative. Is it a hit job? I don't know. I do know Biden's overly familiar behavior around women has seemed  vaguely icky to me for years. It's not sexual harassment. He doesn't mean any harm. But I get the handsy-older-relative-you-avoid vibe, which is a bad look in 2019.
So, here's what I'm asking myself: Do I object to the Buttigieg criticism because I genuinely don't find it credible or productive? Or am I responding that way due to my own bias as someone who likes Buttigieg and hopes to see more of him in national politics, if not in 2020 (he's not my preferred candidate), in the future? Ditto Biden, whose time has passed, IMO, and whom I do not want to see bigfoot the 2020 race mostly on name recognition and undermine better candidates?
I think my rationales are sound, of course. Who doesn't? But I also know that, like a newspaper editorial department, individuals select the things they focus on and choose what to ignore or downplay. There will always be subjectivity involved in those decisions, but good editors try to keep their eye on the larger picture and be fair. As a citizen, I want to be fair too. I'm struggling with how to be fair in assessing Democratic candidates and reactions to them. I think a lot of us will struggle with this in the next year and a half.
Another thing I'm trying to work out is if these really are different times — more tribal, acrimonious, subject to meme-generation and social media manipulation, etc. — or is it just the same old bullshit on different platforms? Lord knows the 2008 primary was one of the ugliest I can recall, but it's possible 2016 changed the fundamentals in ways we haven't fully reckoned with yet since candidate "dirt" (organic and trollery) can be disseminated instantly — without context — and cross the chasm to the mainstream press.
So, to return to the title question, can we get through the 2020 primary without losing our minds? I sure hope so, but the early signs are not encouraging. Maybe we can brainstorm and come up with some ideas.
The other day, WaterGirl suggested having an occasional thread where people can make a positive case for their preferred candidates without running their opponents down. I think that's a good idea but maybe impossible to enforce. Arguing about politics is a big part of what we do here — and part of what makes this place entertaining, enlightening — and sometimes infuriating.
One thing I'm going to try to do going forward is examine my biases, be open about them and provide a broader context around things that inform my opinions. If I disagree with Candidate A's stance on Issue B, I'll not only say that, I'll include quotes from Candidate A and a link to my source rather than just my interpretation.
In the future, I will also try not to be immediately suspicious of the motives of folks who criticize candidates I like. Since I am naturally paranoid and still suffering from 2016 PTSD, I will probably fail at that. A lot. But I think it's worth a shot.
What do you think?