Fellow Florida jackal cope sent this photo of New Mexican wildflowers the other day, perhaps thinking it would cheer us up?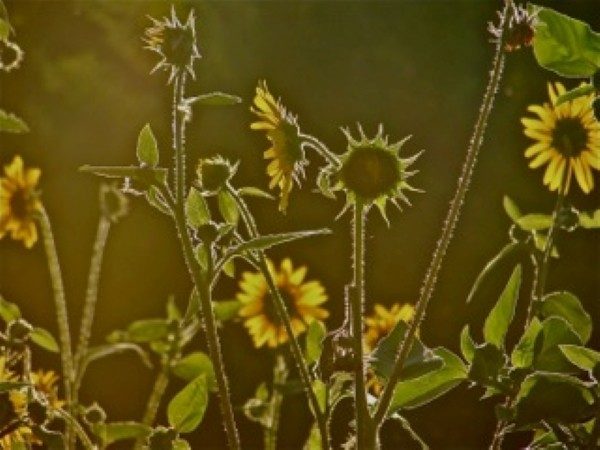 Something about the composition of this photo knocks me out, and I'm not sure why. It's partly the color saturation. It's partly the sunlit glow of the hair-like fibers on the stalks contrasted with the brightness of the slightly out-of-focus petals against that vaguely menacing background.
For me, these elements combine to inspire strange thoughts such as this: If those flowers were the last thing you saw before the effects of an extinction-level meteor strike on the other side of the planet overtook your location, it would all make sense somehow.
Damn, that's not very cheery, is it? But art doesn't have to be cheery — in fact, it rarely is in my experience.
Open thread, and for the love of dog, please share something that is not depressing! Or, share disconcerting thoughts if you need to — let's call this a choose-your-own-adventure thread…