Here's another pretty limpkin to look at: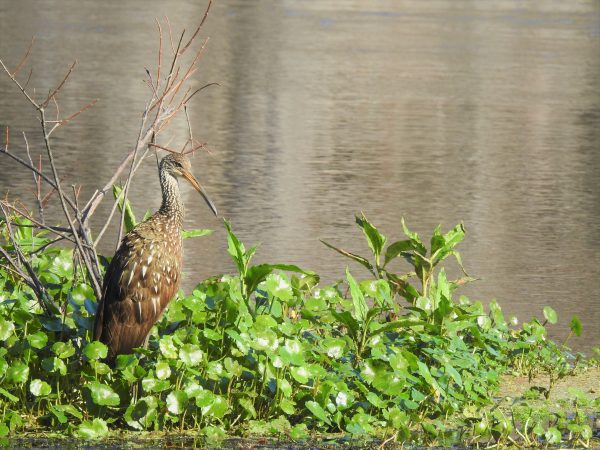 When I first got into birdwatching a few years back, limpkins were high on my list of local birds to spot. We hiked through miles of trails along rivers and lakes looking for them. We saw all kinds of birds during those trips but never a limpkin. They're shy, but I don't think they're all that hard to find — we were just unlucky/lacked skills.
Well, at our new place, limpkins are everywhere. They keep me up nights with their unearthly screams and crap on my canoe daily. That's because there are tons of apple snails around here, which is their favorite food. The snails lay their eggs all over the cypress knees, piers, boats, whatever is near the water. The eggs look like blobs of vivid pink caviar.
Has anyone heard from TaMara? It seems like a lot of pets and their humans are struggling lately, which really sucks. Not just on the blog but in meat space too. I'm keeping good thoughts for them all, wishing I could do more.
Open thread.