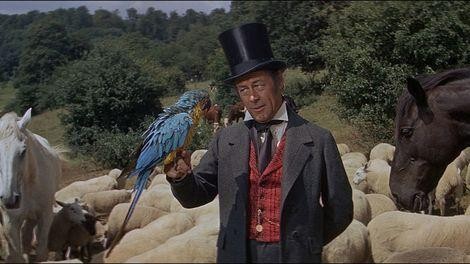 Atrios has a good post about the effort to talk (down) to Trump voters:
My whole time "in" politics centrist goobers have been talking about cracking the code to speak in the mysterious languages spoken by people not in their social circles. The Real American has taken various forms in this popular conception, though I will say in the past this mythic creature seemed to bear some relationship to actual people, while the media's creation of The Trump Voter or the (white) Working Class in this latest chapter of their novel seems to be almost wholly fiction. Not that Trump voters don't exist – they obviously do – they just aren't recognizable in any of the portraits painted of them by the Art School graduates at the New York Times.
The only thing worse than this centrist goober effort to talk to heartland voters to connect with their genuine values is the manufacturing of positions that are supposed to appeal to some imaginary centrist heartland voter. The same people who imagine themselves as the Dr. Dolittle of the heartland voter are the ones who have appointed themselves of arbiters of what supposed centrists will accept. These Dolittles tell us that the imaginary heartland voter is a very flighty bird, who can accept almost nothing that deviates from whatever status quo our Dolittle thinks "appropriate". Of course, Dolittle, being far more sophisticated than the heartland voter, knows that Medicare for All or the Green New Deal or whatever other liberal position is the "right" thing to do, but they are afraid the poor heartland dolts just can't accept it, as much as Dolittle would like them to. So, sadly, we can't have nice things, because some imaginary centrist voter just won't accept it.
The fact is that heartland voters will accept a wide variety of "radical" positions. I especially think that Dolittle has been behind the curve of what kind of healthcare policy people will accept. And most people hold a variety of strong positions on different issues (against gun control but for Medicare for All, for example) instead of wishy-washy mid-ground positions, so there's no point in a milquetoast politics in the first place, since nobody holds those views.