First of all, thank you, everyone. It's been a rough week with little sleep and knowing you're pulling for the Big Guy and all your kind words, mean so much.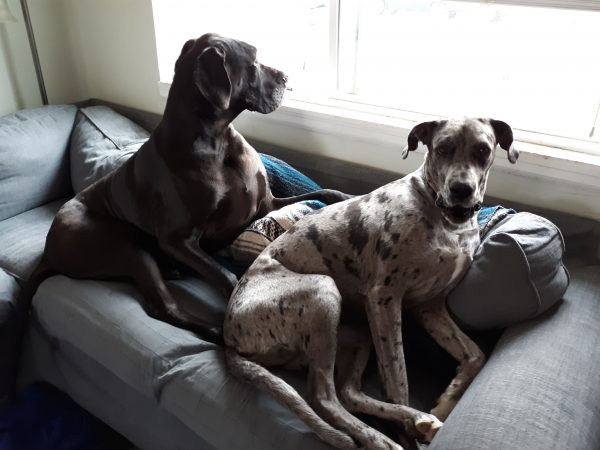 We had a good day. I want to say it was a great day, but in the back of my mind, I'm always wondering if a full recovery is possible. So until he can walk on his own, I try not to get my hopes up too high.
But today he managed a goal he had clearly set for himself over the weekend – to get up on the couch. He has attempted it a couple of times a day since Saturday. Today, he needed some steadying from me, but get up there he sure did.
Later in the day, when one of his favorite people came to visit him, he stood up on his own for a full 30 seconds.
So in a day of crappy news about our democracy, this was a win in our household.
What good happened around you today?