The dogs are confined to the front porch while a man installs a new hot water heater. Badger isn't taking the confinement well: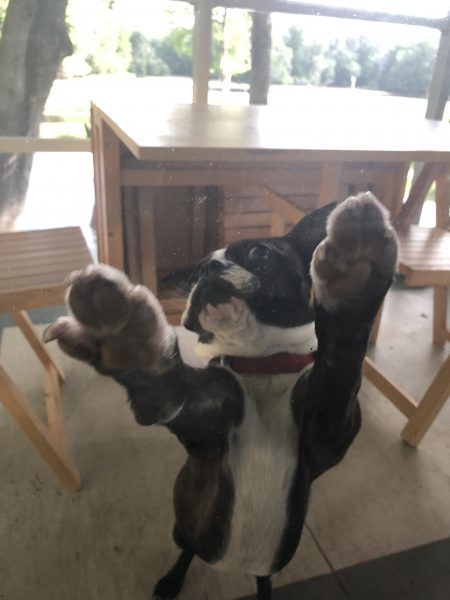 According to multiple media alerts on my phone, AG Barr just told Congress he'll release a redacted Mueller report "within a week." Bold prediction: It won't change any minds, but it might club the Beltway press into a new narrative.
Democrats are also set to grill Trump's T-Man Mnuchin about Der Gropenfuhrer's tax returns later today. During the campaign, Trump said he'd release his returns about a dozen times. Let's see a lie reel on every network except Fox News (would violate their contract).
Open thread!