I got home from running errands a little while ago and Tammy was standing on the front porch sort of bouncing up and down like an excited kid ready to burst and said "I have something to show you." I immediately thought to myself "oh fuck me how much is this going to fucking cost" and outwardly groan/sighed and said "ok", and Tammy pointed at the ceiling of the porch and asked "This wasn't here yesterday, was it?"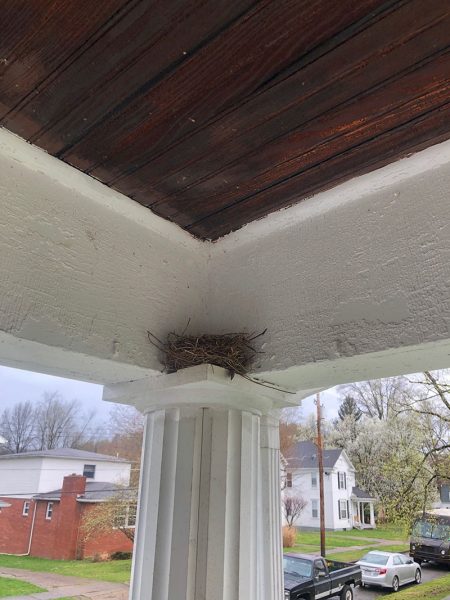 And I said "no, it wasn't even here this morning," and it wasn't, because I put out all the house plants on the front porch and watered them so they could get some warmth and sunshine, and I'm pretty sure it was not there before. Do they really build a nest that damned fast or did I miss it this morning?
At any rate, this is on the opposite side of the porch from the birds last year, and it looks like a different kind of nest, SO I MAY BE HOSTING TWO BIRD FAMILIES THIS YEAR. I had Tammy use her go-go gadget arms and get a picture inside the nest: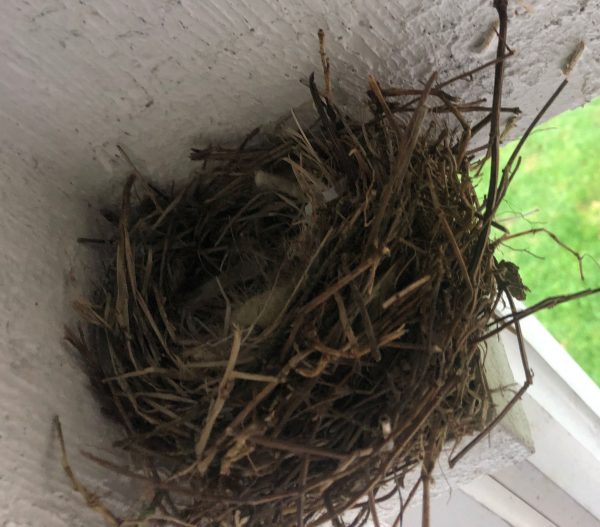 Looks like I am going to have to research webcams for the house. I am very excited and am going to go buy a fern immediately for the other side of the house. I also put out two birdhouses yesterday along with the materials for hummingbird nests, so maybe the house will be a hive of activity.
This is the first time there has been a nest like that before, and I wonder if it is because I had feeders hanging from the porch over the winter. It was kind of annoying having the shells fall on the porch, but they doubled as traction for the snow, so it wasn't that irritating. At any rate, we may have babies soon!
Also, here is a sweet picture of Thurston that Tammy took while he was lying on her this morning: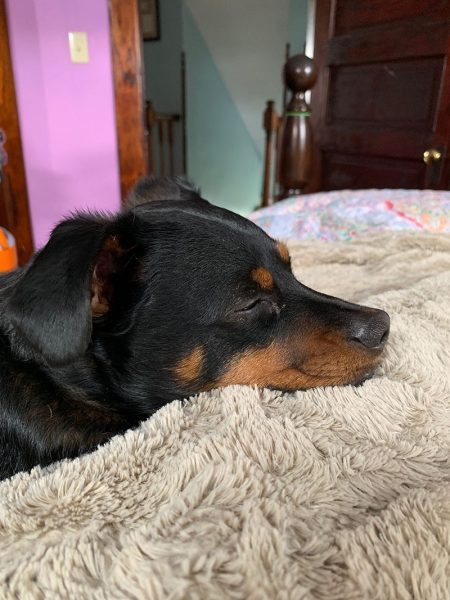 I am very excited about the birds!!!!