It takes a lot to keep Steve looking like a king, and I did some grooming tonight. It's a delicate process- I have to speak in soft tones and assure him everything is going to be ok, all while working out the matted hair and areas where he has plopped his fat ass into pine sap and created an unholy mess AND keeping a firm grip on him so he can not make an escape. I normally only get to see the back half of him while brushing him, but Tammy was here an able to take some pictures. When she sent them to me I laughed out loud when I saw them. We have every emotion:
Fear and confusion: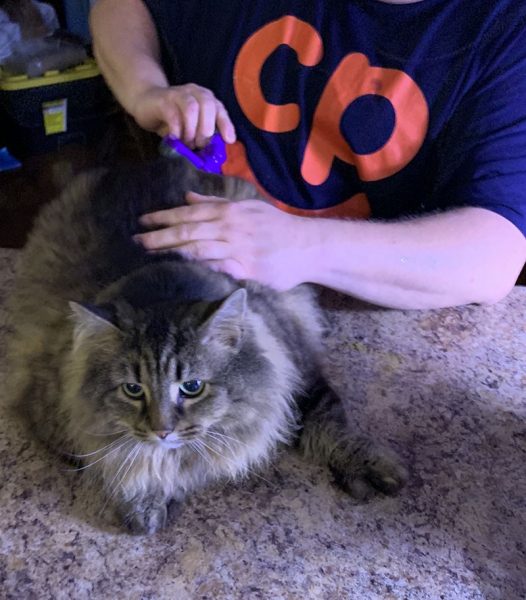 Anger: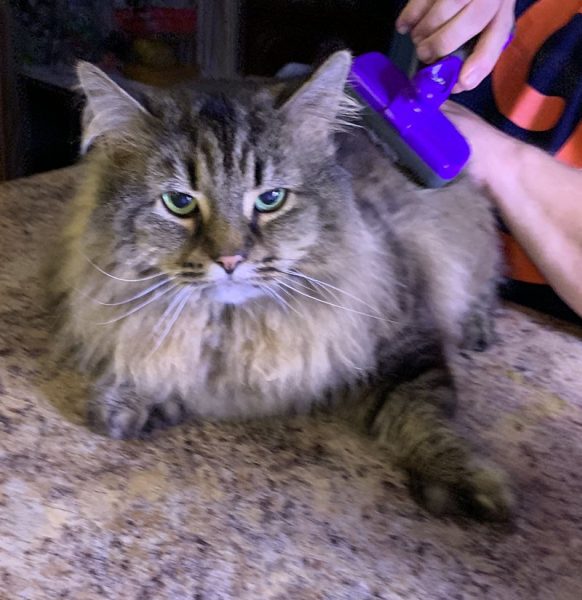 And finally, despair: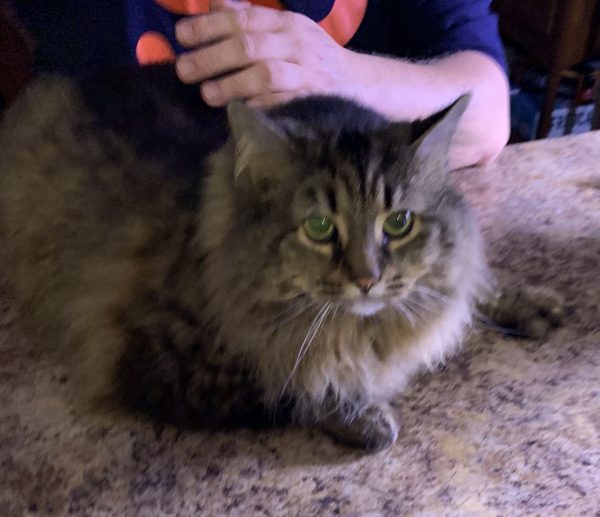 I got hysterical when I saw the last one because it looks like a still from a hostage video with him blinking SOS in morse code. No pictures of him when he was done because he beat a hasty retreat through the doggy door the minute I was finished. He looks magnificent- you will just have to trust me.