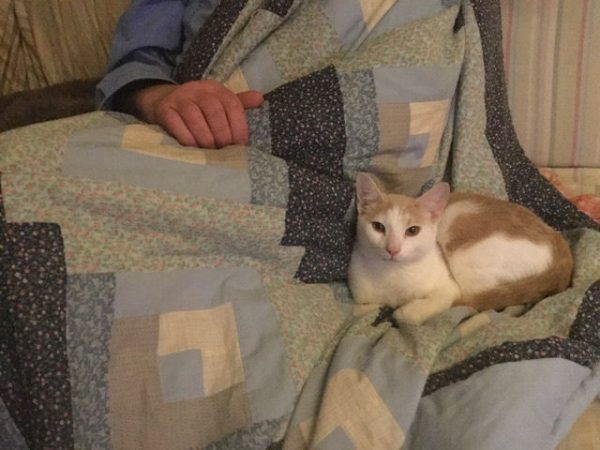 From commentor and rescue-angel Aleta:
Debit suggested I send pics of Finney, in case it's useful for "blog morale."

You're right about orange and white boi cats. He's driving us hard.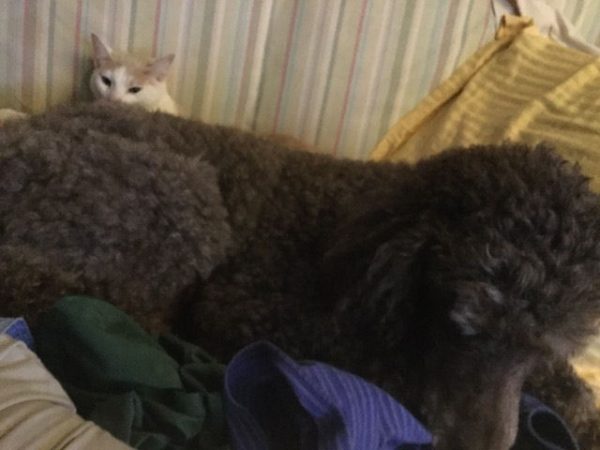 Finney's fascinated by the dog (who's used to cats).

After 3-day surveillance from every side, he went deeper undercover.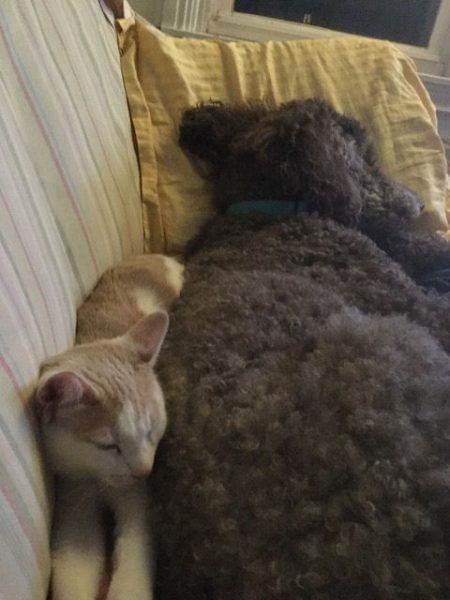 Disguised as couch cushion.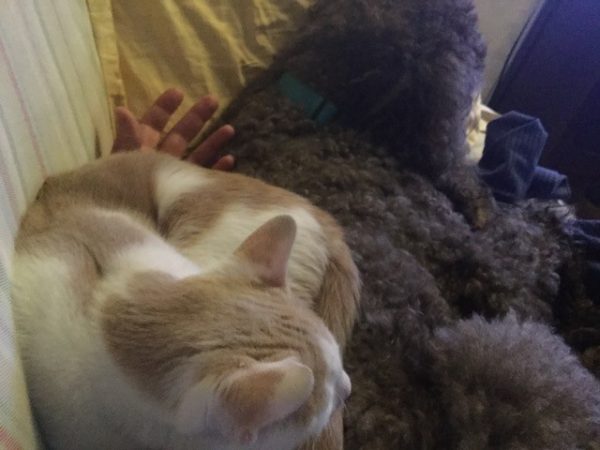 Establishing rapport with subject.

(Supervised in all pics. He gradually oozed onto an arm that was already resting against the dog.)