I get emails that make me smile.  This one from mostly lurker Fenix ended my day yesterday on a very happy note:
==============================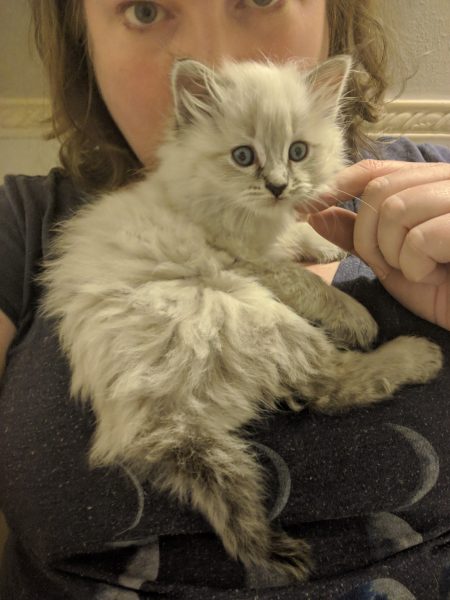 Here's a happy, non-political Easter miracle! I was hiking this morning in wooded bayou areas (Houston) and I found this Little Tiny.  She's just 5 weeks old and was crying all alone.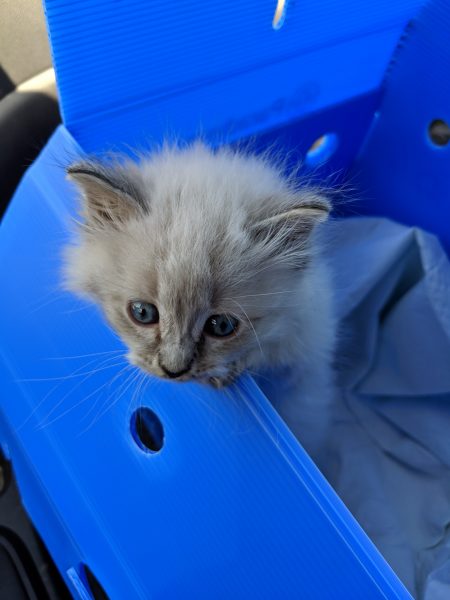 I'm a very responsible leave-no-trace hiker – take only photos, leave only footprints, so forth. But, yeah, this little fluff bubble came with me. When I corralled her and picked her up, she struggled for all of 5 seconds, then seemed to realize that her life had just significantly changed for the better.
We hiked out back to the car for maybe a mile and a half, and she was perfectly calm, curled up and clutched to my chest the whole way. Straight to the vet, clean bill of health, aside from fleas, worms, and cockleburrs in her fur of course.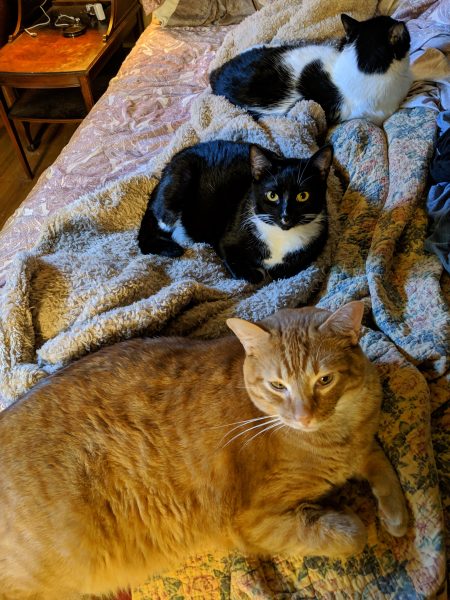 the rest of the clowder is not amused
After a supper of gushy food, we had a cuddle, she learned to use the litter box, and then she chose my airplane neck pillow for bedtime.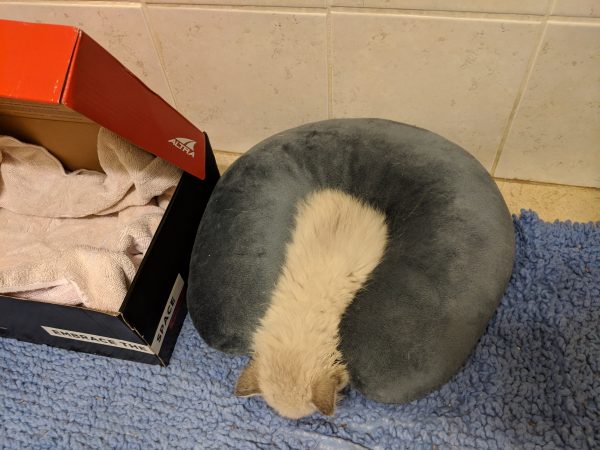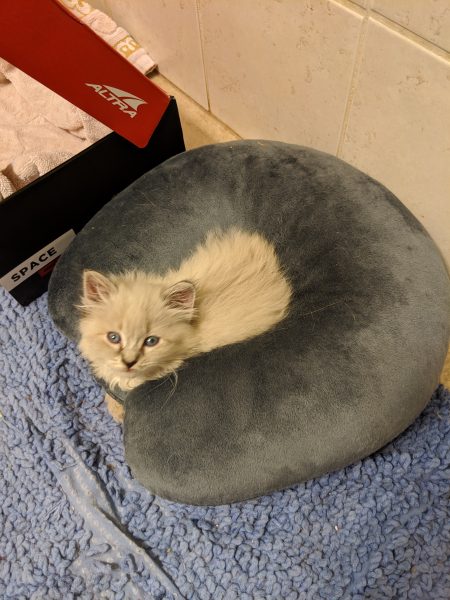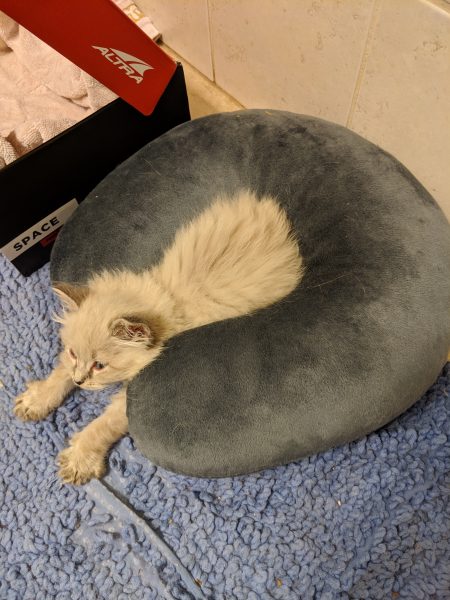 Her name is Esther Bunny.
Cheers!  Fenix
===================================
A little Bixby update – he starts rehab next week to make sure he can recover completely. He is fully mobile now, but still a bit wobbly. Now that we are mostly back to normal here, I will continue to post your pet pics. I have a backlog. I have not forgotten you.
Next Sunday we have an author to spotlight, so we'll have a writers chat.
Non-political open thread.  And if someone wants to offer laptop recommendations, I'd welcome them. Scout managed to send my coffee cup across the table to of course land on my computer, frying three letters on my keyboard. The computer itself is okay and I have a bluetooth keyboard, but my job means I need a laptop to take to clients. Because, you know, after Bixby's vet bills, I need another big expenditure.
(ETA – formatting seems to be borked today… taking out the quotes seems to have fixed.)