So I may have gone a touch too yellow with the shed color: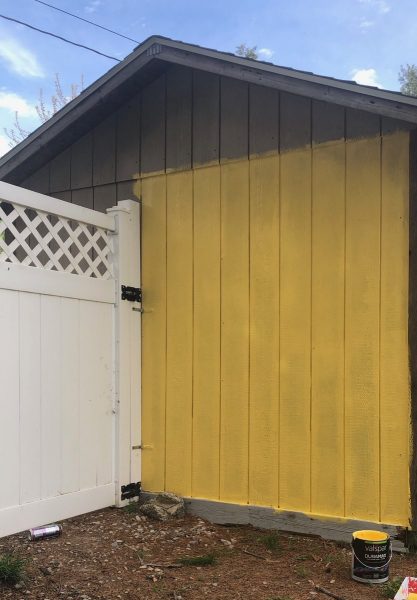 Fortunately, I only bought a gallon and the wood sucked up the paint, so I went and got two more gallons of something a little less retina burning:

The main reason for painting it was to protect it, but I did want to brighten it up, too, but I didn't intend for it to be so fucking bright you could see it from the space station. Hopefullly "sunglow" will be better than the first color.
The paint never looks like the sample on paper they have at the store.