"You'll eat it, and you'll LIKE it!"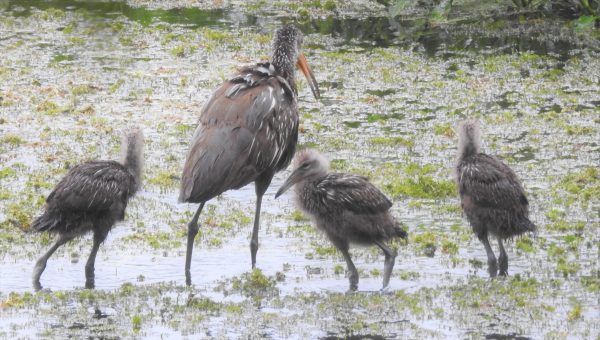 That's what I imagined Mama Limpkin was saying to the baby as they trudged through the swamp in the rain this morning. Could be I read the interaction all wrong, though.
Speaking of picky eaters, my husband and I are both decent cooks who like to cycle new items through the home menu to keep things interesting. Our kiddo HATED that growing up. There were maybe five things she liked, and if we weren't having one of those things, she'd sigh and roll her eyes and pick through her plate like it was a platter of wombat entrails and generally act put-upon.
Well, ever since she fled the nest, she's decided she likes our cooking just fine. She joins us for meals frequently and texts us for recipes all the time. I am inordinately pleased by this, for some reason.
Open thread!