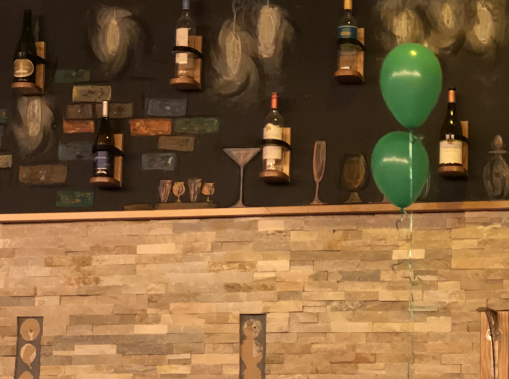 Bella Q emailed and asked if I'd post this bleg for her. So here goes:
1 in 5. That's the current estimate of how many people in the US will experience what's known as a "mental illness." Which is a misleading term because these are physical illnesses that can be fatal. Many of the conditions are manageable with medication and other therapies, and some even without medication. But far too many people don't even seek treatment because of the social stigma attached to "mental illness." I use the quotation marks intentionally, because the conditions are medical, and as physical as allergies or fractures or cancer.

Society doesn't blame people with allergies or cancer, and we don't expect people to conquer them with willpower. Not with "mental illness," however – people with those conditions are often expected to just get over it, to buck up, or think happy thoughts. If only that worked. I guarantee you that you know someone who lives with one of these conditions; you may or may not know that you do.

The reason you may not know is that it is not a rewarding social move to reveal "mental illness." Research published in the Journal of Health and Social Behavior (Vol. 41, No. 2) found that 68 percent of Americans did not want someone with a mental illness marrying into their family and 58 percent did not want people with mental illness in their workplace. So people are understandably wary about sharing that kind of information, since it can have significant social or professional consequences.

Those consequences can include incarceration. Americans with severe mental illnesses are three times more likely to be in jail or prison than in a psychiatric hospital. In any given year, the largest psychiatric hospital in the US is either the Los Angeles County Jail or the Cook County Jail. Granted those numbers are for severe mental illnesses, but like many other conditions, deterioration can occur without appropriate medical treatment, so what may not start out severe can end up that way.

There are potential professional consequences also. In a 2014 report by Yale Law School, 30% of Yale Law students who said they had considered, but did not seek treatment for mental health problems, cited "fear of disclosure risk for the bar exam" as a reason why. The level of intrusiveness of mental health questions varies by state. Some states choose to ask only about actual conduct or behavior that can be explained by a mental health challenge while some ask about current mental health challenges only. On the more invasive end of the spectrum states ask about past diagnosis and treatment history. With no national regulation of these questions, the range of questions is wide. (Source)

NAMI (the National Alliance on Mental Illness) is the nation's largest grassroots mental health organization dedicated to building better lives for the millions of Americans affected by mental illness.  NAMI's mission is to raise awareness of mental illness and to help individuals living with mental illness and their families. All NAMI programs are provided to participants free of charge. Fundraising is crucial to continuing programming, which helps more people each day as awareness of the programs increases.

NAMI provides support, education, and advocacy to hundreds of thousands of families, individuals, educators, mental health service providers, and law enforcement professionals each year. Among the important things NAMI does is support of programs to train law enforcement to manage situations involving people with mental illnesses. I presented sections in several of those trainings and saw the improved results as more officers were trained.

In 2019 Team Bella Q is raising funds for NAMI SW Ohio. Harry has his own page, and he's again on pace to raise more than the rest of the roster. Any donations will be appreciated. All can be made as anonymously as you like. Visiting jackals who donate will get a coffee, cocktail, or other confection of their choice from me during their visit to SW Ohio (or with me if you live here).

Thanks for reading.
You all know what to do.
Open thread!