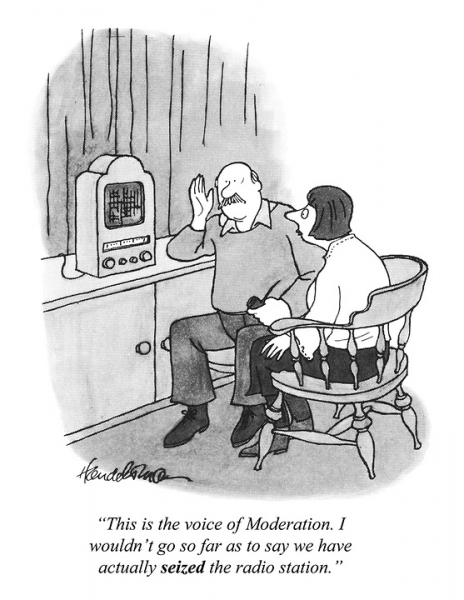 This isn't going to be a long post. I know Cheryl is working on a longer one/deeper dive that she'll publish when she's finished it, but I figured we should put something up. Right now the news I've seen out of Venezuela from today make it pretty clear that Juan Guiado's Operacion Libertad is long on concept and short on execution. I'm not a big fan of Maduro, but you're not going to overturn an established government that is being supported by both the Venezuelan military and the Russians – including Russian military contractors. Despite how much the President, the Secretary of State, and/or the Assistant to the President-National Security Advisor (APNSA/NSA) cheerlead for you on Twitter. Moreover, they can't seem to get their stories straight. The President and Bolton have warned Cuba off of providing Maduro support, while Secretary Pompeo is claiming Russia is keeping Maduro in power. It also doesn't help if the newly freed political prisoner, Leopoldo Lopez, that you've brought to the announcement of your people's revolution to lend legitimacy decides he needs to seek refuge from the Maduro government in the Chilean Embassy in Caracas.
#BREAKING Pompeo says Maduro was ready to leave Venezuela until dissuaded by Russia pic.twitter.com/s5jEWpG3lY

— AFP news agency (@AFP) April 30, 2019
It also doesn't help if you can't be bothered to do the minimal staff work required to make your video statement of solidarity and support to Guiado and the Venezuelan people in Spanish. For Deity's sake, White House Director of Strategic Communication Mercedes Schlapp is a fluent Spanish speaker, even if it's Cuban Spanish, not Venezuelan Spanish. Ask her to write the damn statement out in transliterated Spanish and then take the 30 minutes to practice getting it right with her. Strategic communication is why she's on payroll! You know how I know that? It's in her job title!
To all the patriotic citizens of Venezuela: pic.twitter.com/qlByCPk7Qj

— The White House (@WhiteHouse) April 30, 2019
It would also be really nice if the administration could coordinate their messaging on this matter. Coordinating those types of things are actually part of Bolton's job, but like all the rest of his job that doesn't involve warmongering, he's neither interested in it nor good at it.
US Secretary of State Mike Pompeo tells CNN's @WolfBlitzer that it's time for Nicolás Maduro to "leave," adding "He has no answers for the Venezuelan people and the United States is determined to assist the Venezuelan people in restoring democracy." https://t.co/19NDtL2h3Y pic.twitter.com/mzUjviHBiK

— The Situation Room (@CNNSitRoom) April 30, 2019
No answers for the Venezuelan people, but the US is determined to assist the Venezuelan people. What does that even mean? That isn't a strategic communication, that's a mixed message that says: 1) We've got nothing for you, but 2) You all go for it, we're here for you. Huh?
https://youtu.be/zAvKZAPhOUU?t=3
There's really no coup here as Guiado's doesn't have the resources. Unless he's able to flip the military and the police, he may have Venezuela's constitution and law on his side, but that's all he has. Sixty-nine people were hurt today, which is, fortunately, not a higher number of casualties. Other than that, it doesn't appear much of anything is really happening. Guiado's got nothing to work with here. Maduro knows it and, more importantly, Maduro's patron Putin knows it. The President can tweet orders at the Cubans, Bolton can preen and posture on video or Fox News all he wants, but there's no victory here for the opposition he's supporting.
Things could, of course, get worse…
 Erik Prince – the founder of the controversial private security firm Blackwater and a prominent supporter of U.S. President Donald Trump – has been pushing a plan to deploy a private army to help topple Venezuela's socialist president, Nicolas Maduro, four sources with knowledge of the effort told Reuters.

Lital Leshem – the director of investor relations at Prince's private equity firm, Frontier Resource Group – earlier confirmed Prince's interest in Venezuela security operations.

"He does have a solution for Venezuela, just as he has a solution for many other places," she said, declining to elaborate on his proposal.

The two sources with direct knowledge of Prince's pitch said it calls for starting with intelligence operations and later deploying 4,000 to 5,000 soldiers-for-hire from Colombia and other Latin American nations to conduct combat and stabilization operations.
Prince's delusions of grandeur are unlikely to go anywhere. Everyone in the region, as well as everywhere else, knows that Prince is a wholly owned subsidiary of the PRC who bankroll his Frontier Services Group. The last thing anyone wants is to have the PRC occupy Venezuela via their proxy Erik Prince.
I think the key takeaways here are:
Guiado doesn't have the resources to overthrow Maduro
Maduro currently has the resources and the backing of Putin
Putin has a plan
Erik Prince has a plan
Erik Prince's plan is a bad plan
Erik Prince's bad plan would put Xi and the PRC in control of Venezuela
The US doesn't have a plan
The US does, however, have the President, the Secretary of State, and the Assistant to the President-National Security Advisor tweeting about Venezuela, which, of course, is what's really important…
What could possibly go wrong?
Open thread!