https://twitter.com/TheDreamGhoul/status/1121926645215047680
Commenter Joey Maloney sent along two adorable photos of her kitteh, Elvira (Mistress of the Dark). First up, day one at home: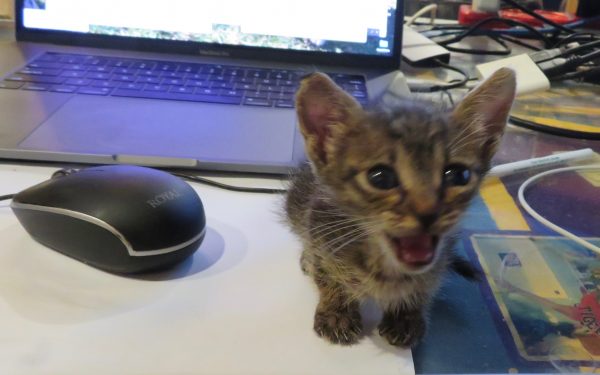 And nine months later.
That is one happy adoption, I'd say.
This is from 1997 but still sweet.
That's your reprieve from life for the moment.
Non-politics open thread.