Everything is getting so green. Got a lot done today. Taylor mowed the grass and we cleaned out the raised beds, and I planted the early tomatoes, the butternut squash, the okra, and a bed of peas: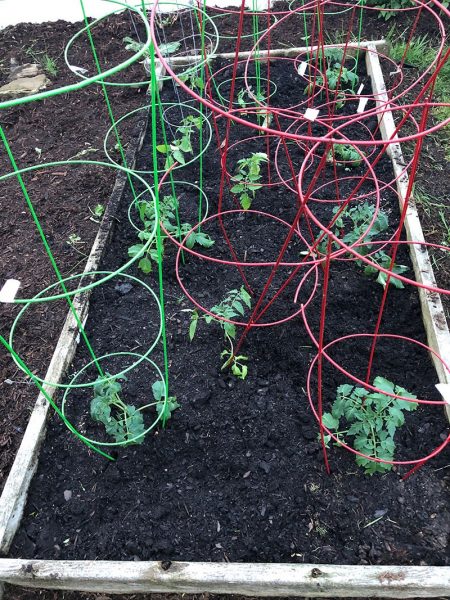 I don't think we're gonna get another frost, but these are early ones I bought at the garden center- my heirlooms are still in peat containers from starting off as seedlings. Might be too early for the squash and the okra, too, but they just grew so fast from seedlings that I kinda had to plant them. Also, LOOK HOW GOOD THAT SOIL IS. That is the same soil I have had for going on ten years now. Every year I add too it from the compost and a bag or organic soil, and I buy worms and put blood meal and you know the drill.
Yard is starting to finally get green. I have been scattering clover seeds starting late summer last year and this spring, and that is starting to come up, which is nice.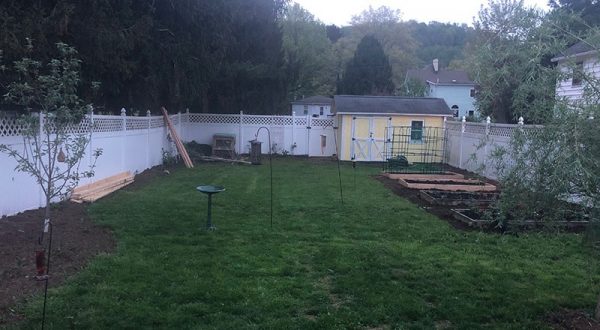 You can't really see it in this picture, but my perennials are EXPLODING. I love it.
Finally, BEST DOG EVER: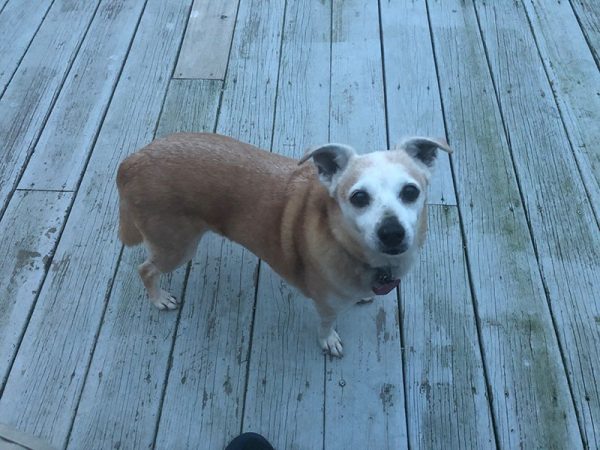 Look how dingy the deck got in one year. Life in a rain forest.