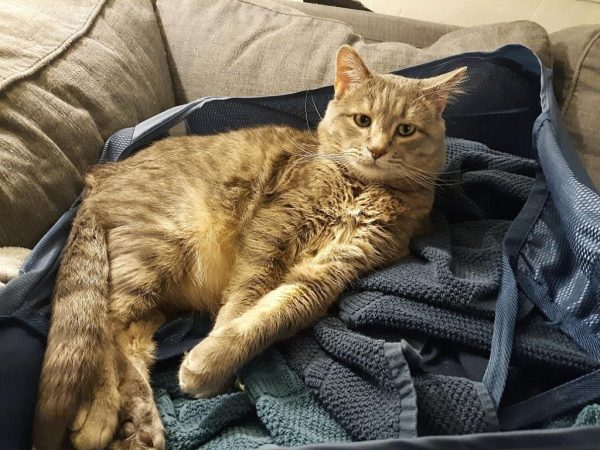 Gabe helping with the laundry. Don't know how I'd get it done without him. LOL
So how many of you remember how Maddie and Mabel came to live with me? – Here's your refresher because…
It happened again: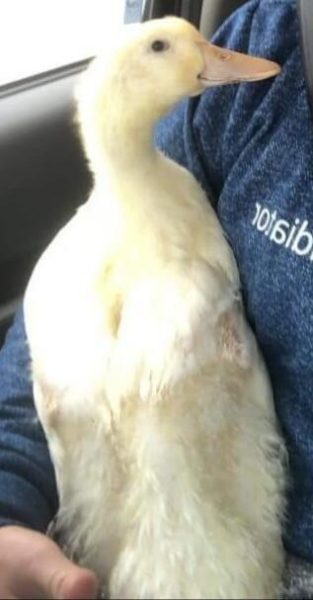 I don't have a lot of information except he/she is most likely a Pekin duck, about 6-7 weeks old. Found wandering at a local park/pond. Followed a woman to her car, she brought it home. Needed a good home and I've been looking for a third duck. I live in fear of losing one and the other being devastated – they do not do well alone.
We'll meet tomorrow and see if it's a match.
What's one more?
Non-politic open thread.