I do as I am told: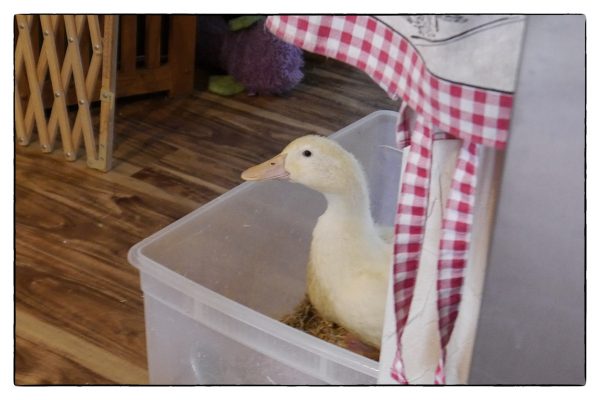 Anatidaephobia: The fear that somewhere in the world a duck is watching you.
Mary may have had a little snowy white lamb, but I have a creamy white duckling who follows me EVERYWHERE. This is unexpected. Charming.  And a little troubling. There is a full update here.
I have to get some work done, as you can imagine, there have been many distractions today.
I'll do my best to use the incredible cuteness only for good and keep us all distracted.
Open thread