It was my birthday last week, and the people at work got me a cake:
Seeing this cake cleared up a strange moment from the week before. I'd walked into the conference room, and there was a picture of Samwise up on the big screen. My team lead forgot he was projecting from his laptop and quickly switched to a different window.
"Was that a picture of my cat?" I asked.
"…no," he said.
"Why do you have a picture of my cat? Not that I'm complaining."
"I… don't?"
Then the meeting started.
Politics-allowed open thread! Bonus Samwise pic below the fold.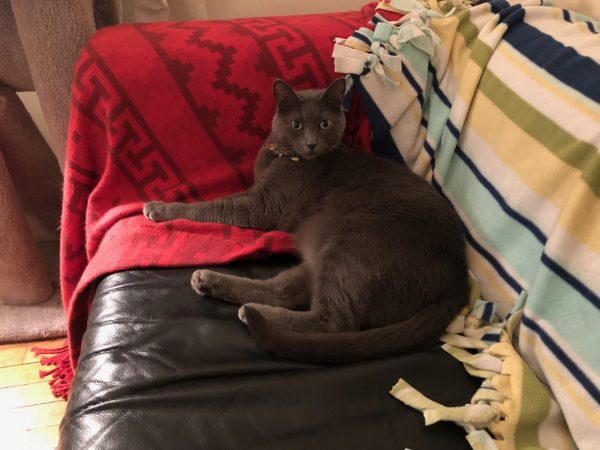 (n.b. While my name is not a secret, I would prefer if we could keep ourselves from typing it here, since it's so unique. Danke!)