Look at that face
It's Monday, so I'm swamped with work stuff (okay and gardening stuff – one of my clients gave me a gift certificate to the local garden shop and I HAD to use it today, and then of course plant stuff, too). But I wanted to give you an update on the Big Guy, since I hadn't in a while.
It's mostly because things are pretty much back to normal. He gets stronger every day. His gait is almost normal, most of the sway is gone and he's stable on all four legs. I pinch myself at how lucky we are and the nightmare of a month ago is fading. We are down to treatment every two weeks. I caught Scout literally standing with her front legs on his back yesterday and he was completely steady. Unheard of just a week ago.
And I cannot thank you enough for giving me a space to share it all – I was so overwhelmed with sadness and fear and leaning on you guys helped get me through the weeks.
So you good people get bonus Scout: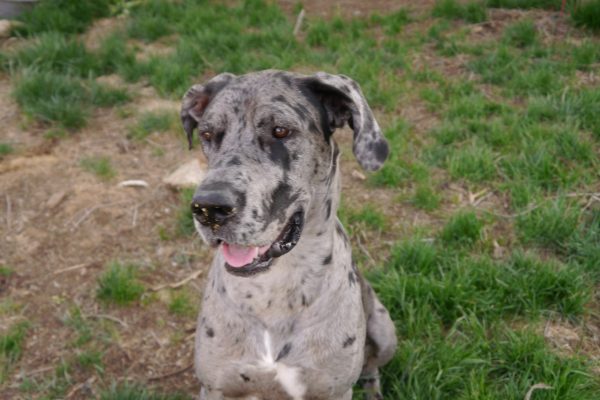 I will try and get you some Pearl photos tomorrow. She's doing well and has pretty much fully integrated with Mabel and Maddie – though I have some funny stories about that. Also, I could use more pet photos if you want to send them to me. I'm determined to keep up these respite threads – if only for my own sanity.
No-politics open thread