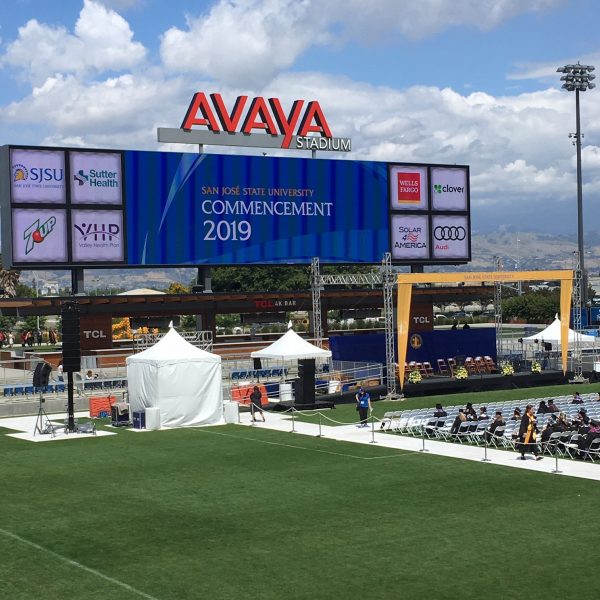 (Photo Courtesy of Mnemosyne Muse)
Mnemosyne Muse asked that I inform you all:
Since I think we all need some unabashedly happy news right now, today is the day that longtime commenter Darkrose is receiving her master's degree in Library and Information Science from San Jose State University here in California. San Jose State Univerity is one of only two accredited Master of Library and Information Science programs in California (UCLA is the other one). I happen to know all of this because my spouse was in the same program at the same time as Darkrose, which we found out during a mini Bay Area meetup a few years ago, so I'll be at the graduation as well.

This is a big accomplishment, so let's all take a minute to congratulate Darkrose on her hard work!
And here's the graduate herself!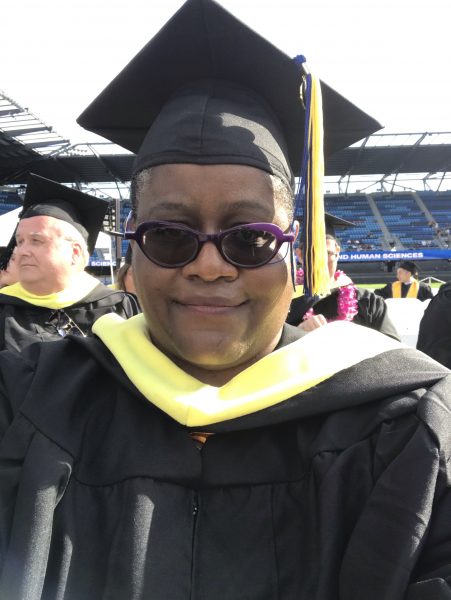 (Darkrose's Graduation Selfie!)
So wish her some congratulations, but keep it down or she'll have to officially shush!!! you all for making too much noise in the comments.
Congrats to Darkrose, Mnemosyne's husband, and all the other graduates.
Open thread!