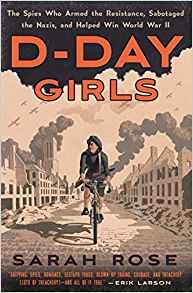 In between gardening and other things, starting to read D-Day Girls by Sarah Rose. I have a backlog of things I need to read, including this, The Theft of a Decade: How the Baby Boomers Stole the Millennials' Economic Future, The Crisis of the Middle-Class Constitution: Why Economic Inequality Threatens Our Republic, and about 85 others, but I really wanted to read this one first. It caught my eye when I saw someone retweet the author (her twitter is @thesarahrose), and I was immediately interested because my mom is fascinated with female codebreakers (among one of her many niche fascinations). So I started talking to her, mentioned my mom had read other books in this area, learned that Sarah had written a book called For All the Tea in China: How England Stole the World's Favorite Drink and Changed History, bought it, liked it, and got a copy of D-Day Girls.
Mom inhaled it in a few days and loved it and wrote a glowing blurb: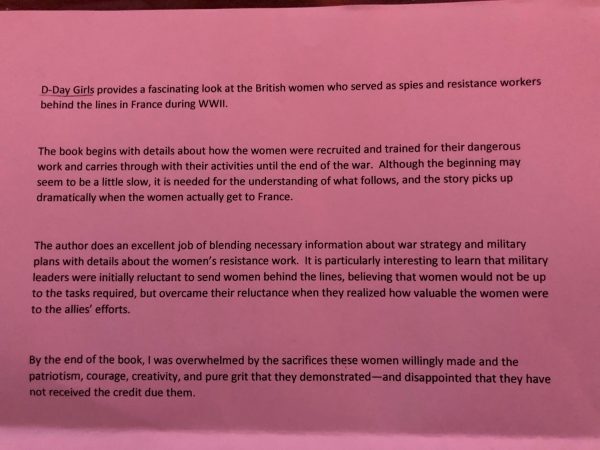 So that is on my schedule this weekend, mainly because I am interested, but also because I will have something to talk about with my mom other than stupid Pirates baseball which she loves but makes my eyes glaze over.