Cole, my godson, got his first dog (well the whole family got it), and she is an adorable little French bulldog that they have named Tulip: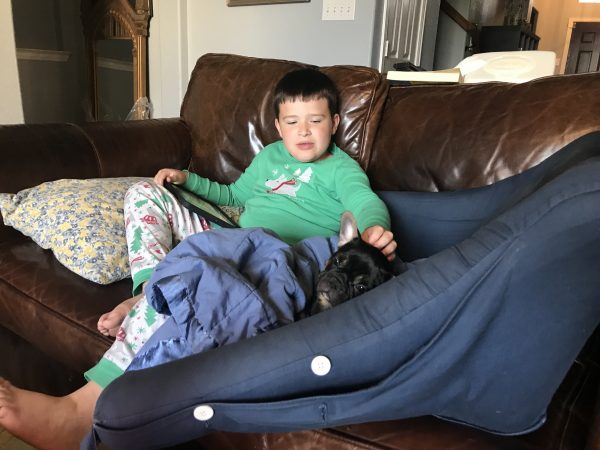 When I asked him how excited Cole and Gabe were, he sent me this clip from Elf:
I just laughed. I'm so happy for them.
Went and saw dad, he is resting comfortably, and he will be having surgery on Monday. So another long hospital visit.