O. Felix Culpa's son adopted a new fur baby: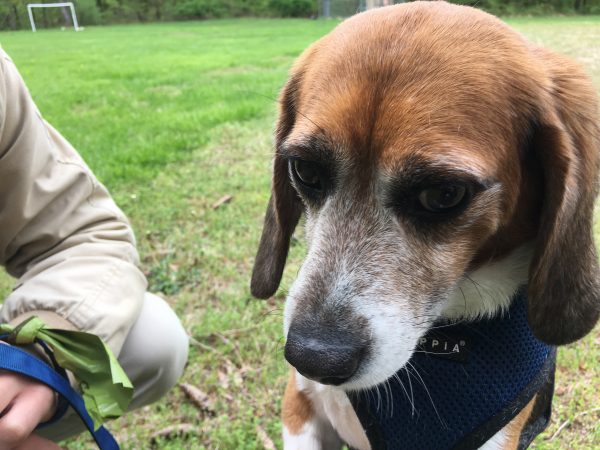 "This is Alfie, the new family member we adopted yesterday! We weren't exactly planning on getting another beagle, but we found the sweetest little guy.
He just turned 5, and until last month he spent his entire life as a test subject in biomedical research labs. We got him from a rescue that specializes in finding homes for retired research beagles. He's barely lived outside at all, let alone in a big city, so right now every truck, bicycle, staircase, child is just way too fascinating! He's very handsome, very shy, follows us around everywhere and (knock on wood) doesn't seem to make a peep."
O. Felix Culpa added: "As you can imagine, I'm very proud of my son and his wonderful girlfriend. My other son does cat rescue, so our family's got the canine/feline world covered. No ducks yet."
So much win there! Congrats to all, especially Alfie!
h/t Aleta for this (if I remember correctly):
"He's like the Pied Piper and he's been that for generations," said Sarah Bullington, one of the residents on Floyd Martin's route. https://t.co/khaZQgFXud

— Tim O'Brien (@TimOBrien) May 24, 2019