We are now in the rock collection phase: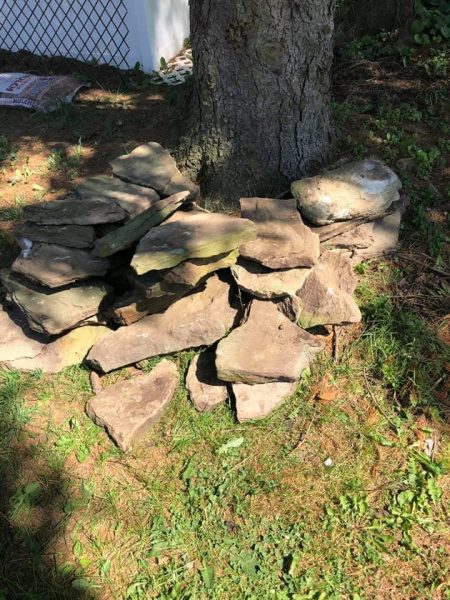 Since it is horrible for the crawdads and other critters to take them from the creek (not to mention super illegal), we are stopping at every rockslide and hillside and grabbing what we can. I need about ten times what is here. Should be fun. And by fun I mean fucking awful.
But it will be beautiful when we are done.