I usually make a salad for lunch. The ducks want in on the goods: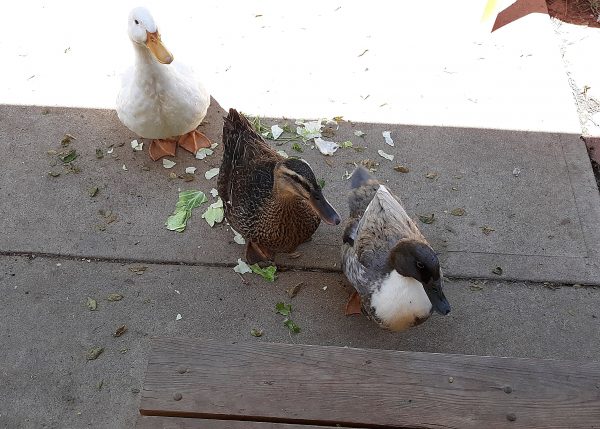 It never fails, I open a bag of greens and it doesn't matter where they are in the yard, they do their fast paddle to the patio door. I swear they have sonic hearing. Domestic ducks running is hysterical. Every morning when I let them out of the coop they charge all over the yard making sure their territory is safe from all threats. I had a new "duck sitter" when I went away a few weeks ago and she would text me every morning saying that watching that made her day. Makes mine, too.
So…triggered straight people want a "straight pride parade." Axe Body Spray was having none of it:
we'll be at the parade that matters and this one isn't it

— AXE (@AXE) June 5, 2019
Gay rights are human rights but go off jill

— AXE (@AXE) June 5, 2019
The entire thread is full of win. If you need a break from the never-ending nightmare of the IQ45 millennia.