So if you have been following along with today's events on this somewhat popular full service maybe top 10,000 blog, you are aware that the simple plan to replace a few pieces of decking has morphed into yet another somewhat predictable Coletastrophe. Many of the 2×10's under the deck allegedly holding it up were not pressure treated and had rotted away, but that's ok because they weren't supported anyway because they never buried the posts in concrete. Winning. Current status- clusterfuck: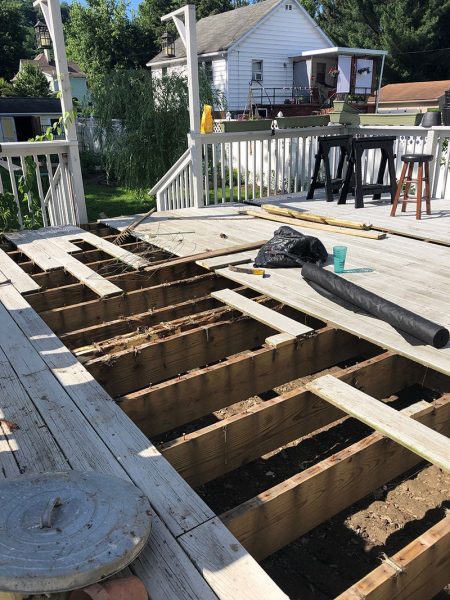 Once we discovered that there was a great deal of structural support to contend with, Gerald said "might as well deal with your shade problem now, then," so we are now not only going to fix the problem, but putting on a pergola while we have everything ripped apart. This is what we have based our design on: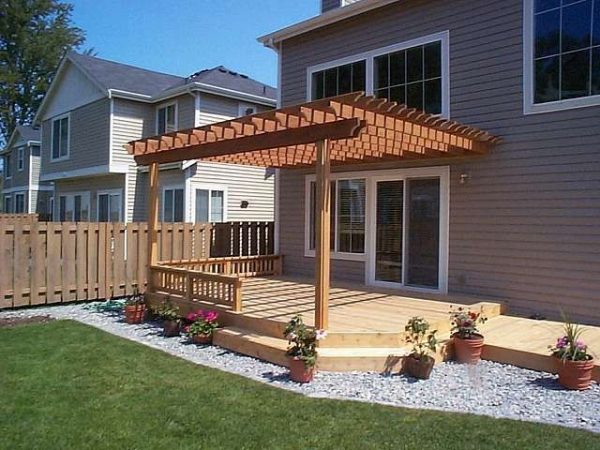 In other words, what was a 30 dollar one hour job has now become a $500 dollar adventure. I'm so fucking broken spiritually I just said to hell with it and agreed with whatever Gerald said and just put the lumber on the Lowes card. While at Lowes, however, Gerald called and said "You have a problem with your dog." I immediately replied "christ what did Thurston do," and as it turns out, Thurston didn't do anything, Rosie decided to try to jump the hole in the deck where the boards USED to be and fell through three feet to the ground, injuring her hip. I inspected her when I got home, and she is gimpy and limping, and there did not seem to be any broken bones, but we will be going to the vet tomorrow because of course we are money grows on fucking trees. I'll be keeping a close eye on her tonight.
On the positive side of things, look at this head of broccoli I just harvested: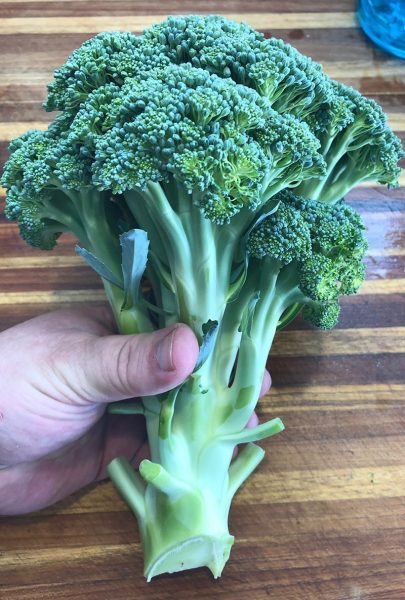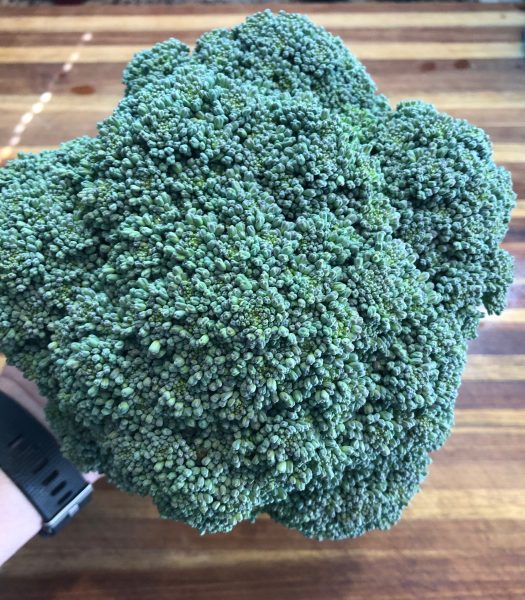 I don't have the emotional strength to check the news tonight. I'm just going to watch netflix and go to bed.
*** Update ***
I forgot the other major news- the town of Bethany just survived a contested election for mayor since (my dad was mayor for like 24 years)- THERE WERE EVEN FOUR SIGNS and even a meet the candidates event (which is amusing since everyone has basically lived here for over 50 years except Furbee, who has only been here 20 years). I have never seen a sign for a mayoral election here. Big happenings in little Bethany- even a write up on the website for the big city tv station in Wheeling. Today was election day, so of course I went down the hill to the town center and voted, and the results are in: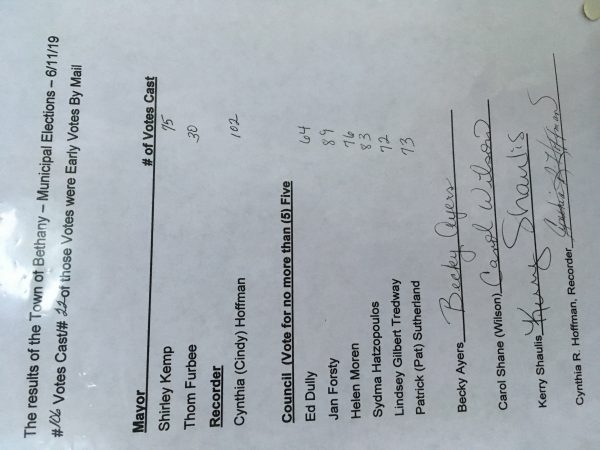 Congratulations to Mayor Elect Shirley Kemp and the new town council!