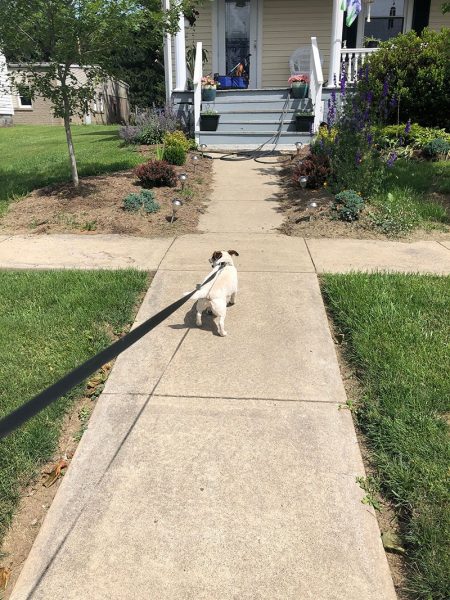 As I sat down to write this post, I thought to myself- "I remember when I used to write about politics." At any rate, called up the vet first thing this morning, and they did not have any appointments, but said to just drop her off and they would check her out when they could. They all like Rosie, and she likes everyone but me, so it was a win/win. So I lassoed her, got her into the family truckster, and dropped her off.
I'm serious about her not liking me. I spent a good bit of last night sleepless worrying about her, and I spent some time reflecting on our journey together. It's been a strange ride. As you remember, I found her in the middle of the road running around in a circle in the middle of NOWHERE, stopped the car to check on her, walked towards her, and she ran around the other side of the car and jumped in the driver's seat. I spent a fruitless couple days posting flyers for eight miles in every direction and went to every house on that road, and of course no one knew her because she had clearly been dumped.
She had clearly been abused and was hand shy, and for the first couple of years would snarl viciously at anyone who walked near her- so much so that my one friend named her Snarls Barkley. I had a couple friends who thought she needed to be put down, but I refused to consider that. A lot of you were worried about her harming Tunch, but she did ok and after a while pretty seamlessly folded into the shitshow pack. And we've been together ever since.
But she really doesn't like me. I think she loves me and tolerates me, and knows where her food comes from, but of all the people who come and go in her life, I am her least favorite. She absolutely adores Tammy, and she loves Gerald and she and my dad are basically soulmates, and whenever people come over she gets waggy and gets the zooms, but she basically looks at me the way I look at watching what I eat- a necessary evil. Everyone loves her, though, because she is so happy to see people who are not me. I know that not so secretly she is the favorite pet for a lot of you.
And I'm ok with that. I've been trained accordingly. I know if I want to give her a pill, I have to wrap it in cheese and pretend to drop it off the counter. I know if she needs a bath I have to pretend to take her for a walk and put the leash on her. I know she is not going to come when I call- EVER. I know when she walks through the living room and I say "Hi Rosie" she's just going to glare at me and keep walking. I know that she wants to be in bed every night, and that when I go to pick her up she is going to try to bite me. We've just come to an arrangement.
At any rate, the doctor inspected her, and the diagnosis is she hurt her knee, but there is no structural damage, it's just a little "ouchy" and "crunchy," but it's been that way for quite some time from her arthritis. The fall just aggravated it a little bit more than usual. So she got a shot for pain, and we will continue taking rimadyl and joint supplements, and carry on. We're installing a handicap ramp (basically just a 2×10) on the back steps of the deck down to the yard so she can avoid steps, and I will just carry her upstairs at night for the next few days/weeks/years. So that is that.
Now it is time to deal with this clusterfuck: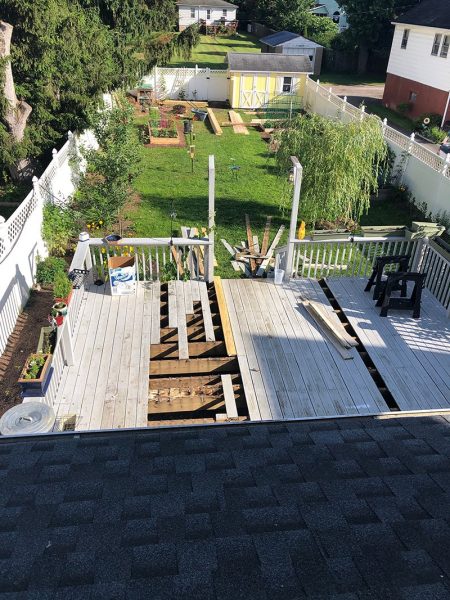 Winning.