Bixby turned five today. I'm a terrible pet person because I don't necessarily remember or celebrate birthdays or adoption days. This year, was of course, different. So grateful we have this day. Emma turned 16 this week, too. So big week here.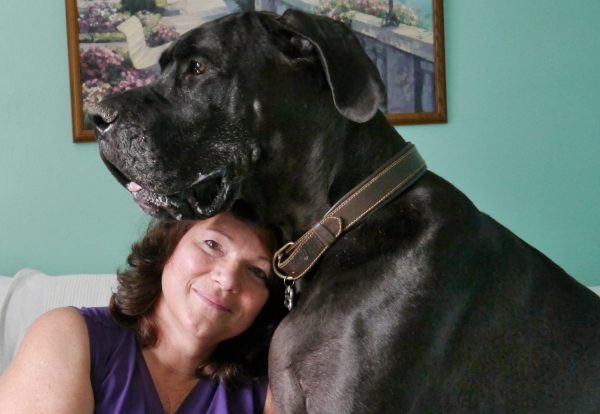 Again, thanks for going on the journey with me – both his puppy adventures and this past April. I was so comforted by your comments, emails, phone calls and offers of financial help.  Could not have gotten through it without you guys. I cannot emphasize how close we were to losing him.
He's down to PT once a month and we are almost walking our normal distances again.
The rest of the crew is doing great too. For the Penelope/Pearl fans – she's STILL growing. I keep telling her she's the Great Dane of ducks. And she's found her honk – OMG, has she found her honk. Hopefully, that will diminish as she gets older.
Respite open thread.